Forecaster Software Provider Changes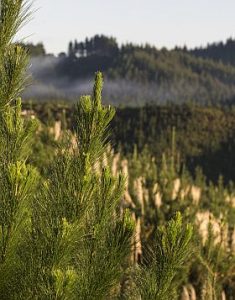 February marked an important month for Forecaster clients as the maintenance and support of the product shifts to a new software provider.
Forecaster is a forest planning and simulation software package developed by Scion over the past 10 years, with support from New Zealand's forestry industry. It is a well-established tool for commercial forestry planning, and from 16 February has been delivered by New Zealand software development company, Integral.
Over the years, Forecaster has helped New Zealand forest owners manage their forests by generating and testing scenarios across the whole spectrum of forestry activities, from forest planning through silviculture to harvesting and marketing. Licencing the software to Integral for delivery and support will allow Scion staff to focus on developing the detailed models that help companies/consultants manage forests, while ensuring users get great service and an improved software experience.
Forest Owners Association (FOA) Research and Development Manager Russell Dale says that this has been a decision made in consultation with the FOA on behalf of forest owners.
Scion will continue to own Forecaster and manage the license of the software in the best interests of the sector, while still delivering the high-quality research that underpins Forecaster.

Originally Posted on Scion blog – https://www.fridayoffcuts.com/index.cfm?id=761#6