Industry 4.0 Made Easy: Let us tell you how.
We Get Manufacturing – Factory Eye is a smart solution, made for manufacturers. It paves a clear roadmap for the digital transformation required for Industry 4.0.
The benefits of Industry 4.0 accessible to any manufacturing company
Our Comprehensive Solution provides manufacturers with real-time insights into their business. It enables you to make live, dynamic, proactive decisions based on your existing infrastructure, delivering tangible business results at each step.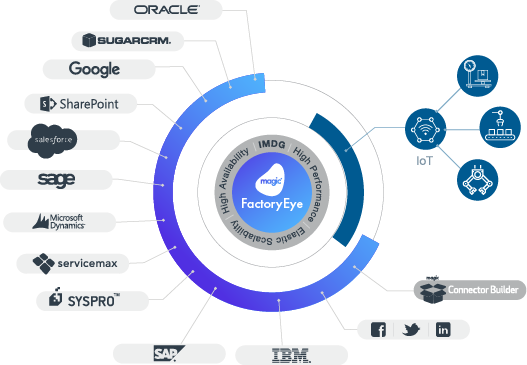 Business
Optimisation
FactoryEye unlocks your data, making all mission-critical and siloed data visible and available in real-time. Advanced analytics provide cost analysis for margins calculation and OEE improvement, vendor optimization, and much more.
And better yet, it does all this without changing your existing systems and infrastructure.

Gain Control
of your factory
Focus on improving your business, instead of fire fighting. Real-time visualizations of all production data and predictive alerts that prevent problems before they happen. FactoryEye anticipates machine failures, supply chain considerations, scheduling accuracy, delays, and much more. Gain Control of Your Factory using FactoryEye Today.

Painless, Customised Implementation
We implement FactoryEye according to priorities decided together with you. Our holistic approach draws on best practices honed over 35 years of manufacturing expertise, which makes us a trusted advisor for our customers. Our manufacturing consultants work with you to formulate a step-by-step plan and a smooth roadmap to Industry 4.0.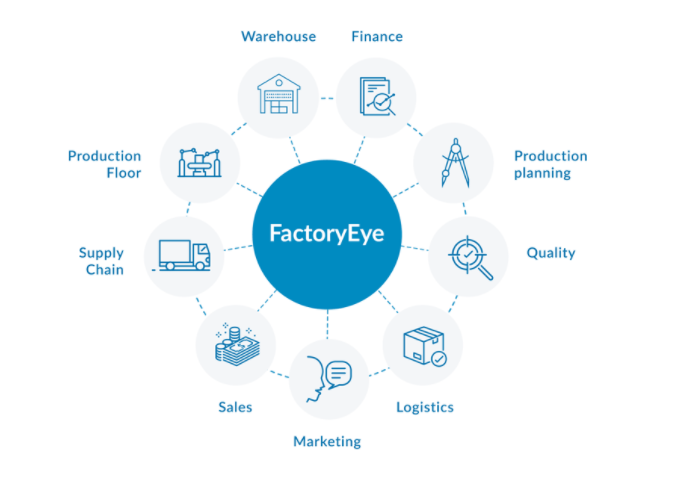 We Make The Data Work For YOU.
We make the data work for you, so you can focus on making the right business decisions. Whether in the cloud or on-premises, our 100+ pre-built connectors enable easy access to any existing technology platform.
FactoryEye's unique solution improves your factory performance by providing full visibility and real-time insights into business operational processes and KPIs
With FactoryEye you can gain control of your business performance by fully integrating information flow from order to delivery, connecting your existing ERP, CRM, PLM, WMS, Data Hub and production floor.
Integrate Quickly. Automate Easily. Innovate Intelligently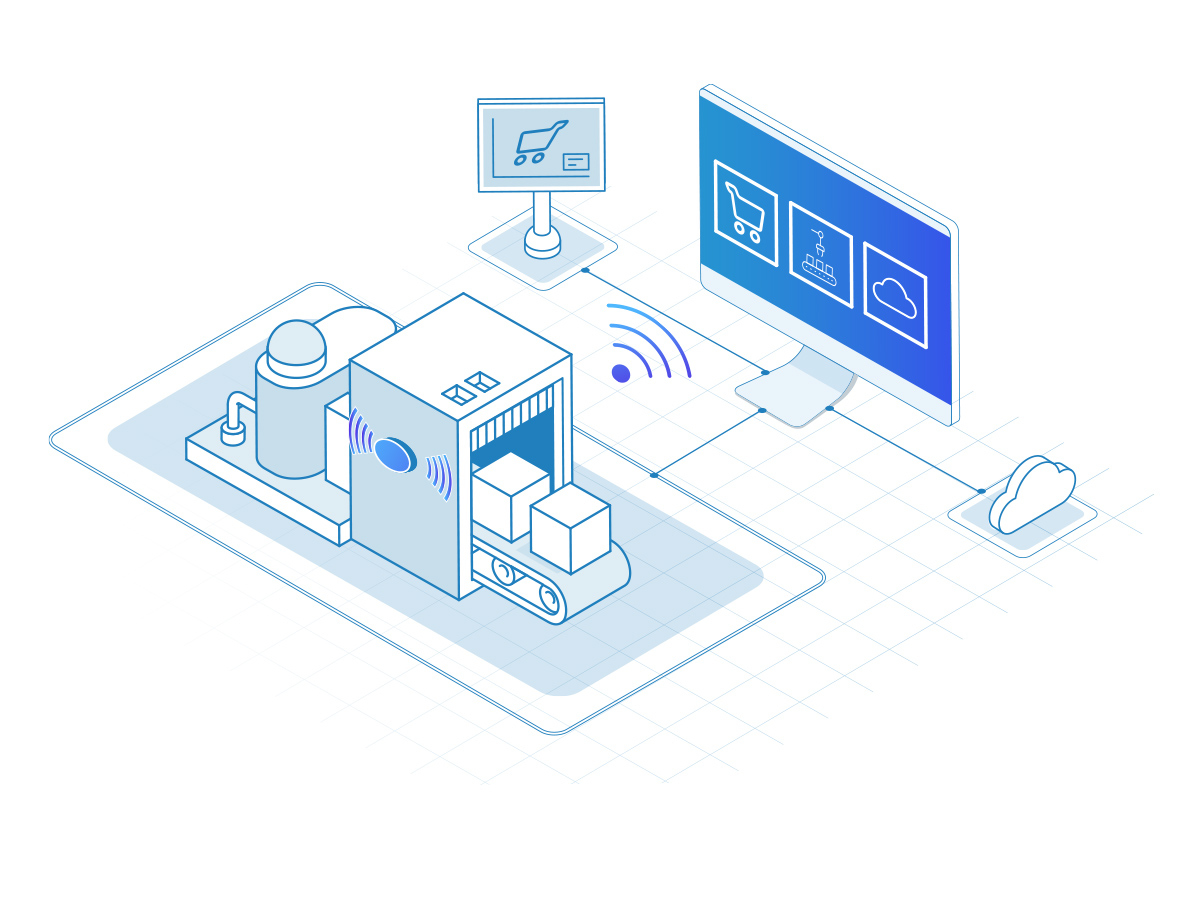 Connect and Integrate
In order to reach operational excellence and ensure your competitive edge, you need real-time connectivity. FactoryEye automates business processes and orchestrates workflows to sync and streamline data from multiple silos.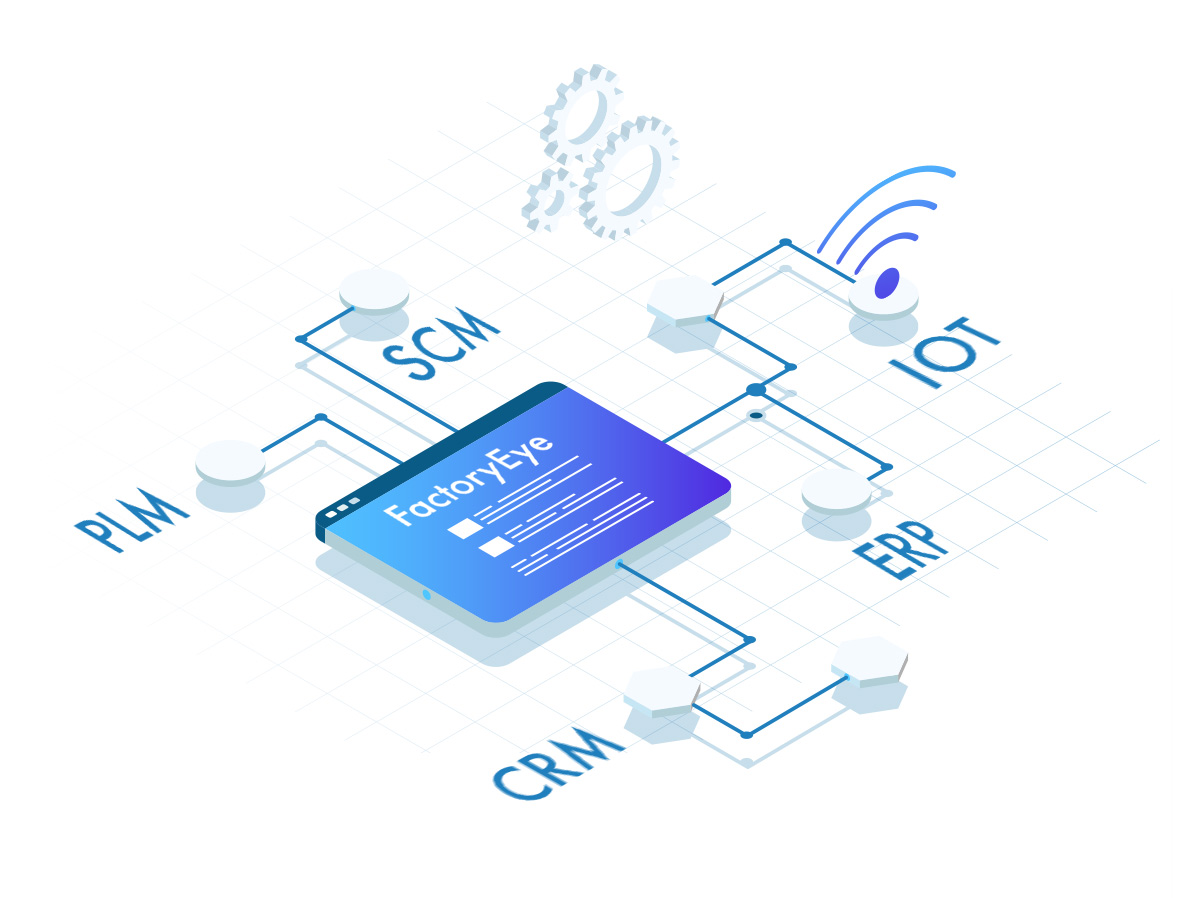 Connect and Manage
Collects all data from mission-critical systems like CRM, ERP, SCM, PLM, and data from machines on the production floor. This data is then presented in a single, unified view that provides solid insights with no data gaps.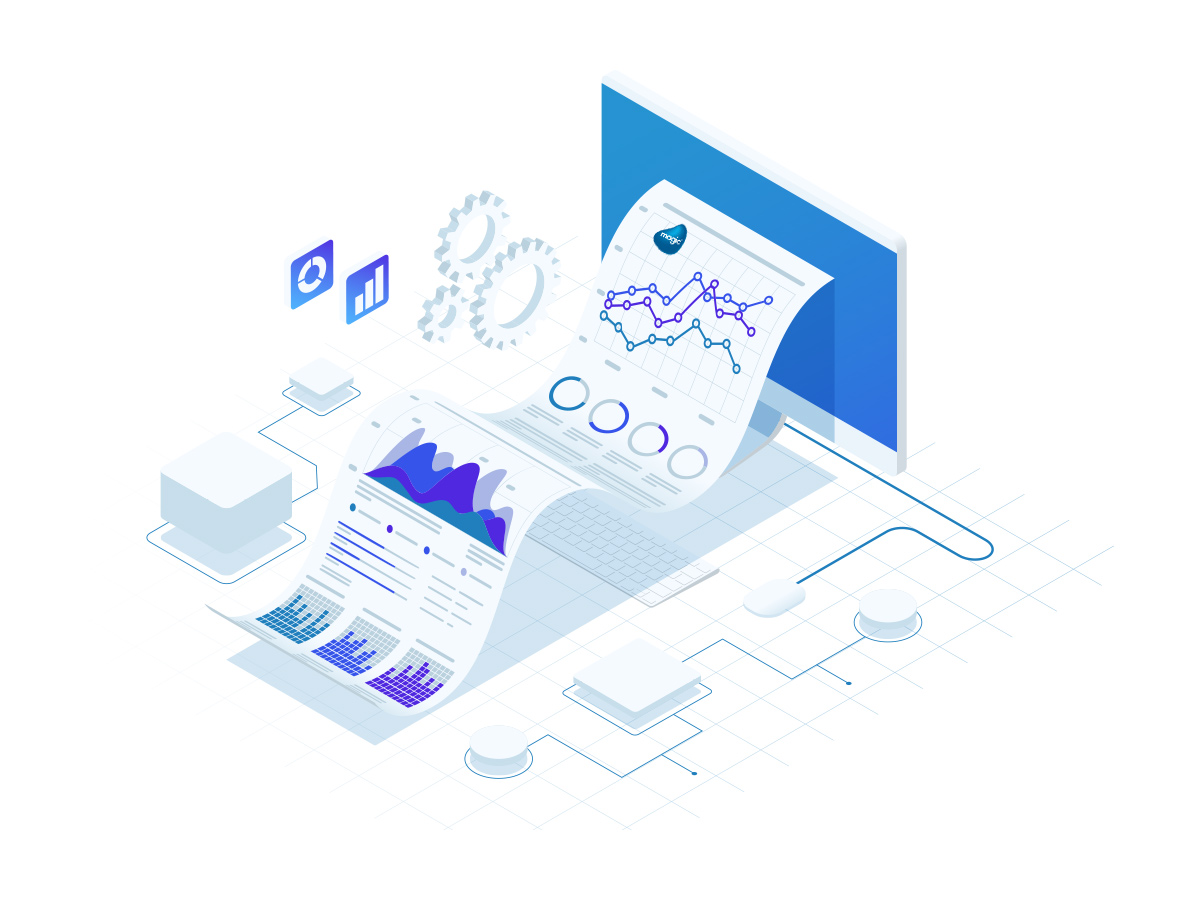 Visualize and Analyze
FactoryEye stays on top of errors and inefficiencies by receiving alerts before your business is affected.
Our visualized mobile display of your processes showcases all findings and facilitates in real-time data.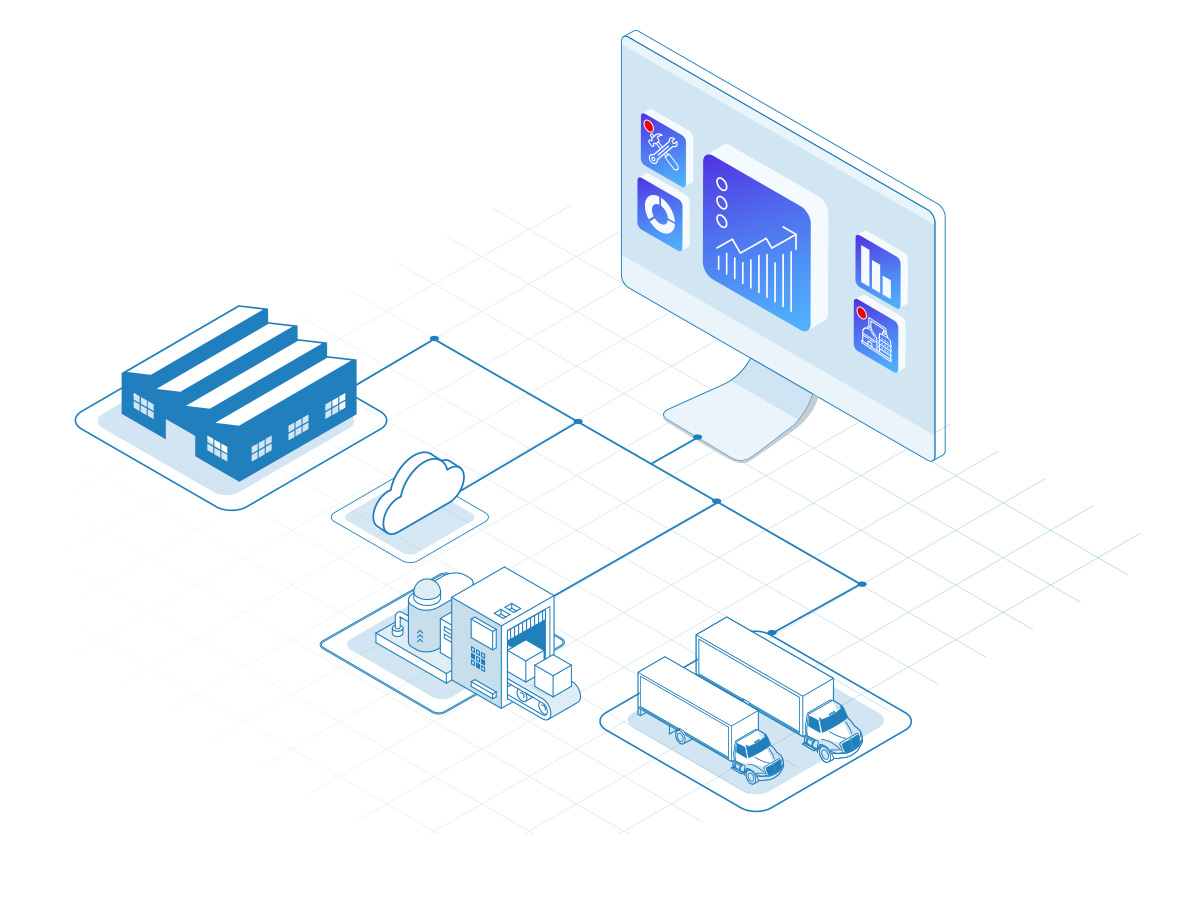 Identify and Optimise
Advanced Analytics Proactively identifies:
process intervention point, enabling live, informed decision making for optimizing business results. Use FactoryEye to your advantage!