Magic® Factory Eye
Industry 4.0 Made Easy: Let us tell you how.
We Get Manufacturing – Factory Eye is a smart solution, made for manufactures. It paves a clear roadmap for the digital transformation required for industry 4.0.
The benefits of Industry 4.0 accessible to any manufacturing company
Our Comprehensive Solution provides manufacturers with real-time insights into their business. It enables you to make live, dynamic, proactive decisions based on your existing infrastructure, delivering tangible business results in each step.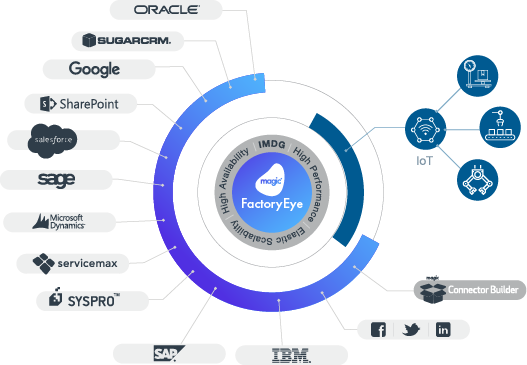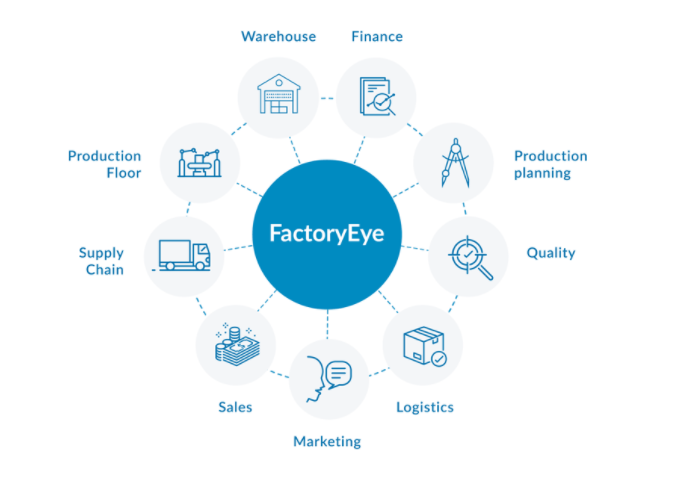 We Make The Data Work For YOU.
We make the data work for you, so you can focus on making the right business decisions. Whether in the cloud or on-premises, our 100+ pre-built connectors enable easy access to any existing technology platform.
FactoryEye's unique solution improves your factory performance by providing full visibility and real-time insights into business operational processes and KPIs
With FactoryEye you can gain control of your business performance by fully integrating information flow from order to delivery, connecting your existing ERP, CRM, PLM, WMS, Data Hub and production floor.
Integrate Quickly. Automate Easily. Innovate Intelligently