Magic® xpc
Integration platform as a service
The lightweight 100% cloud-native integration platform. Magic xpc is a code-free, API-driven integration platform as a service (IPaaS) enabling customers to implement digital transformation on the cloud-on premises or both.
Enhance your SaaS product with Embedded Integration
SaaS apps don't function in a vacuum — they must integrate, connect, and thrive within a complex network of dependencies. Empower your customers to connect to other apps, sync data and automate processes at scale with Magic xpc embedded iPaaS.
Speed. Security. Scalability
Magic xpc's microservices-based iPaaS platform delivers the elasticity and agility that your business needs to implement digital transformation.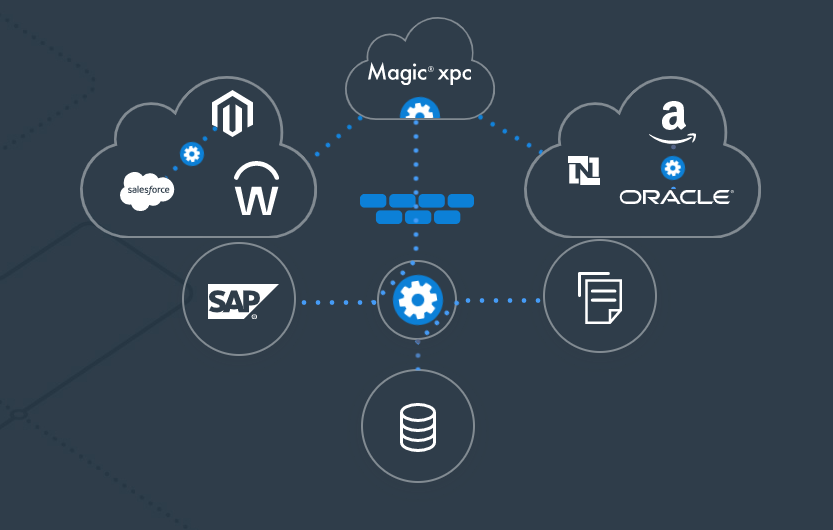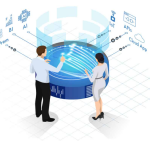 User-friendly
Magic xpc's embedded iPaaS was developed with both technical professionals and business users in mind.
Our graphic and intuitive interface empowers the end-users to create business integrations without the need to write a single line of code.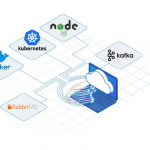 Cloud-Native IPaas
Magic's Cloud-Native IPaaS is future-proof and designed for the cloud.
We incorporate top technologies that you know and love – Docker, Kubernetes and NodeJS as well as message-oriented brokers such as RabbitMQ and Kafka.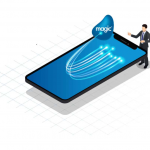 Plug-and-play
Your clients expect your SaaS product to play nice with all the other services they use right out of the box. That is why Magic xpc's iPaaS is equipped with over 50 pre-built and reusable plug-and-play connectors, as well as a rich SDK for building custom APIS.
Integrates with SaaS
Blow your customers away with a simple, out of the box integration.
Magic xpc's iPaaS fully integrates with your SaaS solution and can be completely aligned with your corporate identity to ensure a seamless end-user experience.
Code-Free
An easy-to-use, code-free platform with a graphical and user-friendly interface for quick integrations.
Fast Implementation
An easy-to-use, code-free platform with a graphical and user-friendly interface for quick integrations.
Strong Security
Guarantees that your business information is encrypted and secured at all times.
Here's a small example of how you can use Magic xpc to integrate Salesforce and Magento:
Integration for business ecosystems.
Using Magic xpc iPaaS you can connect a wide range of business ecosystems by implementing out-of-the-box connectors to extend the capabilities of leading ERP, CRM, finance, and other enterprise systems.
Just a few examples from our toolbox of connectors: Salesforce, Microsoft Dynamics NAV, SugarCRM, Magento, and many more.