Magic® xpi Gets Oracle Certification
Magic xpi has achieved Oracle Certification, Oracle partners must meet a stringent set of requirements based on the customers' needs and priorities. By providing a friendly business-oriented solution to connect and mobilise data from JD Edwards EnterpriseOne, Magic xpi helps assure customers get the maximum value from their investment.
Magic xpi's code-free, drag-and-drop approach, and outstanding connectivity make integration easy.
Furthermore, Magic xpi gives JD Edwards EnterpriseOne users the flexibility to connect and mobilise data and business processes across disparate on-premises and cloud systems and services.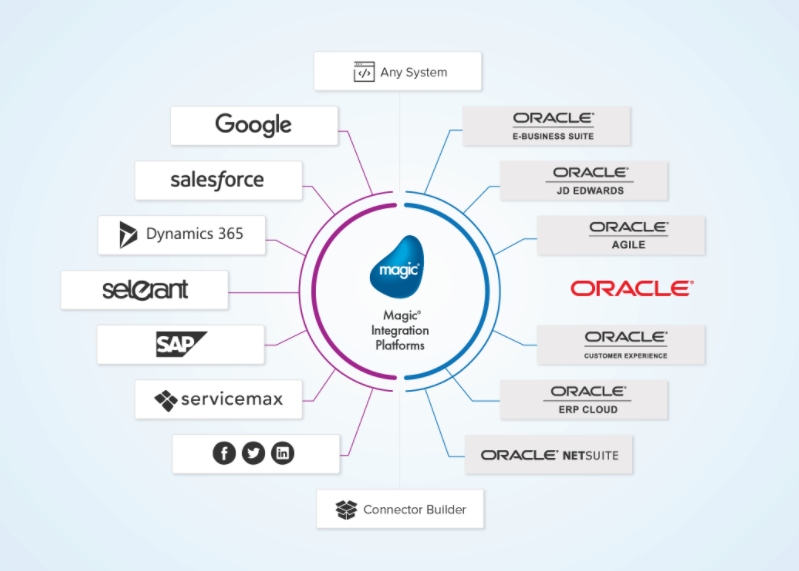 Access to real-time information speeds up the process and improves decision-making.
Magic xpi's metadata approach lets users concentrate on designing innovative and efficient processes to automate and transform their businesses.
Achieving Oracle Validated Integration gives our customers the confidence that integration between the Magic xpi Integration Platform and Oracle's JD Edwards EnterpriseOne is functionally sound and performs as tested.
We are delighted that Magic xpi has again achieved Oracle Validated Integration. With organisations undertaking more integration projects than ever, we are happy to provide customers with a robust cost-effective integration platform based on IMDG architecture. Our pre-built connectors to leading IT systems, such as Oracle's JD Edwards EnterpriseOne, and the ability to connect to virtually everything else, can provide a high return on investment.
For solutions deployed on-premise, in the cloud, or both,
Oracle
Validated Integration applies a rigorous technical review and test process that helps to reduce deployment risk and improves the user experience of the partner's integrated offering.
About Oracle Validated Integration:
Oracle Validated Integration, available through the Oracle PartnerNetwork (OPN), gives customers confidence that the integration of a complementary partner software product with an Oracle "on-premises" Application has been validated and the products work together as designed.
This can help customers reduce risk, improve system implementation cycles, and provide for smoother upgrades and simpler maintenance.
Oracle Validated Integration applies a rigorous technical process to review partner integrations and partners who successfully complete the program are authorised to use the "Oracle Validated Integration" logo.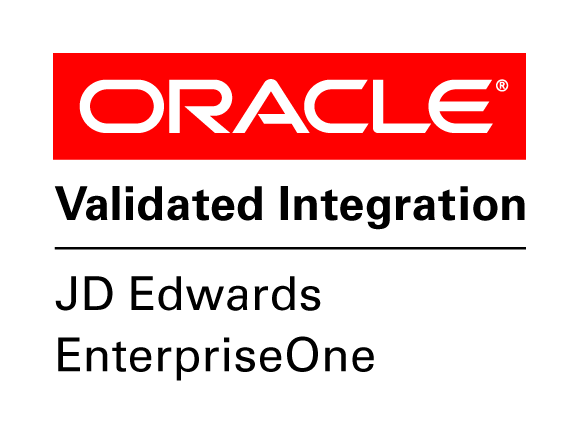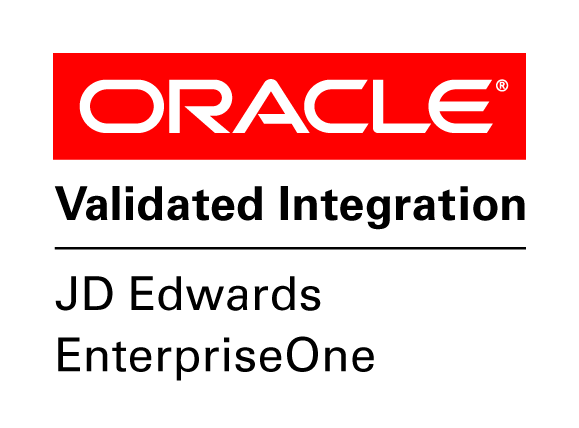 About Oracle Partner Network:
Oracle PartnerNetwork (OPN) is Oracle's partner program that provides partners with a differentiated advantage to develop, sell and implement Oracle Solutions.
OPN offers resources to train and support specialised knowledge of Oracle's products and solutions and has evolved to recognise Oracle's growing product portfolio, partner base, and business opportunities. Key to the latest enhancements to OPN is the ability for partners to be recognised and rewarded for their investment in Oracle Cloud.
Partners engaging with Oracle will be able to differentiate their Oracle Cloud expertise and success with customers through the OPN Cloud program – an innovative program that complements existing OPN program levels with tiers of recognition and progressive benefits for partners working with Oracle Cloud.
Source : Magic Software