Enterprise-Grade Mobility Solution
You know that enterprise mobility is the name of the game with BYOD and consumerisation of it has changed the rules.
You need to be prepared with a powerful, flexible, and cost-effective solution that lets you mobilize, integrate and automate business processes on any mobile platform you can do this with a good Enterprise Mobility Solution.
Backed by 30 years of experience enabling enterprises to create and integrate business apps, Magic has put together powerful and flexible end-to-end enterprise-grade mobility solutions that let IT deliver mobile application projects quickly, securely, and cost-effectively.
Everything you need to jump into mobility quickly, securely, and cost-effectively.
Magic's end-to-end enterprise-grade mobility solution combines best-of-breed components to let you mobilize new and existing data-rich business applications on multiple mobile platforms, quickly, easily, and securely.
Magic Mobile Device Management Solution
A Mobile Device Management Solution for security, centralized monitoring and control, support, and policy compliance.
Magic Mobility Professional Services
Comprehensive enterprise mobility services based on Magic's proven methodology and best practices – from requirements and specifications to implementation, maintenance, and training.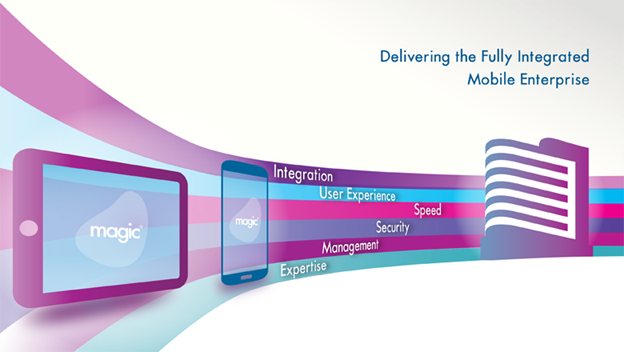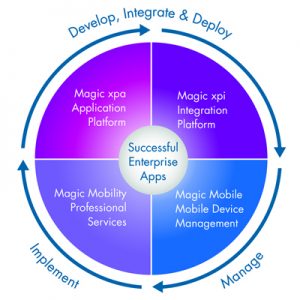 Mobility Solution? here's what our customers are saying.