Top 5 Tips for Manufacturers Post COVID-19
The world manufacturers are returning to, is not the same as the one they left.
Manufacturers Post Covid. Data-driven manufacturers take pride in the accuracy of their product forecasts and analysis.
Unfortunately, the major changes to the global supply chains from COVID-19 means that you can't rely on past projects anymore.
Traditional methods of calculating rules, formulas, forecasts, and derivations will not be sufficient for manufacturers emerging from lockdown.
Experience from previous years for calculating production inventory will not be applicable in 2020 and 2021.
This is the primary challenge facing business leaders in the manufacturing sector.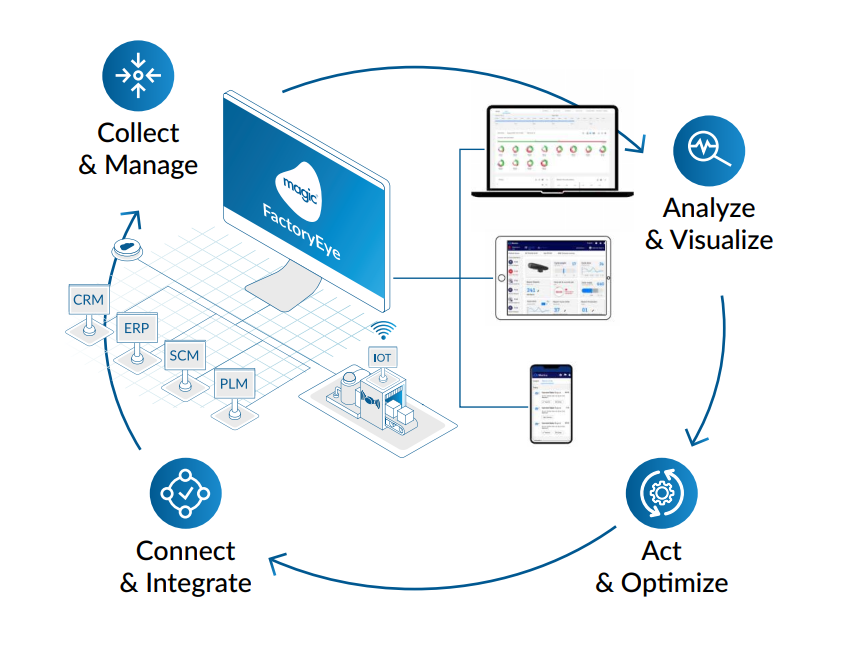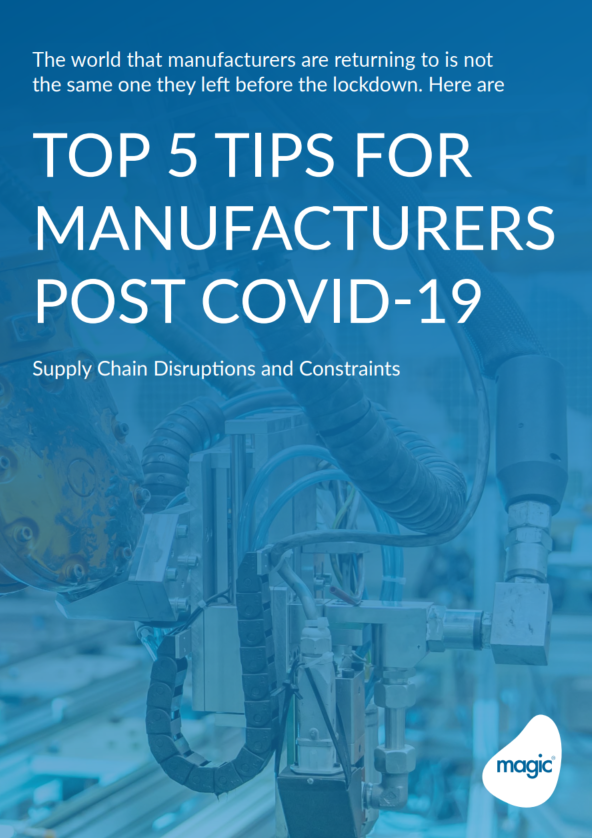 Factory Eye is a unique solution that improves your factory performance by providing full visibility and real-time insights into business operational processes and kpis.
To learn more about how Factory Eye can help your business click below:
Tip #1
Take a 360 Degree View of Company Data
Quick decisions during and after times of crisis require solid decision-making based on relevant real-time company data.
Using data from relevant CRM, ERP, SCM and PLM systems as well as machine data at the production level is key to providing actionable, insightful data from which informed decisions can be made.
Tip #3
Quality Optimisation
Manufacturers can expect demand fluctuate as the global market emerges from COVID-19 shutdowns. When demand is fluctuating strongly, the supply chain is under stress and the logistics has to deal with constantly changing challenges. Therefore it is even more important to lower the production reject rate and improve quality.
Data to be recorded and considered in the decision-making processes.
Tip #2
Lead Time & OTD/OTIF
Optimise lead times, increase output and be agile and reliable partner of your customers. Remember that they are also getting back to normal and will be relying on you.
Data must be recorded and factored into the decision-making process.
Tip #4
Productivity
When manufacturers look to get back to 100% capacity, they'll need to track machine utilization and document scrap and failures in real time. The improvement of the OEE/ Overall effectiveness of the plant (productivity and capacity utilization) is essential in order to compensate for strong fluctuations in demand.
Tip #5
Cash Flow & Inventory Optimisation
Optimise your inventory and strengthen your cash flow through data-based forecasts. In times of disruption, it is especially important to closely monitor cash flow even more than usual.