Integration Of Oracle E-Business
Integral will extend the value of your Oracle E-Business Suite investment by automating your Oracle E-Business Suite connections for enterprise-grade reliability and integrated scalability: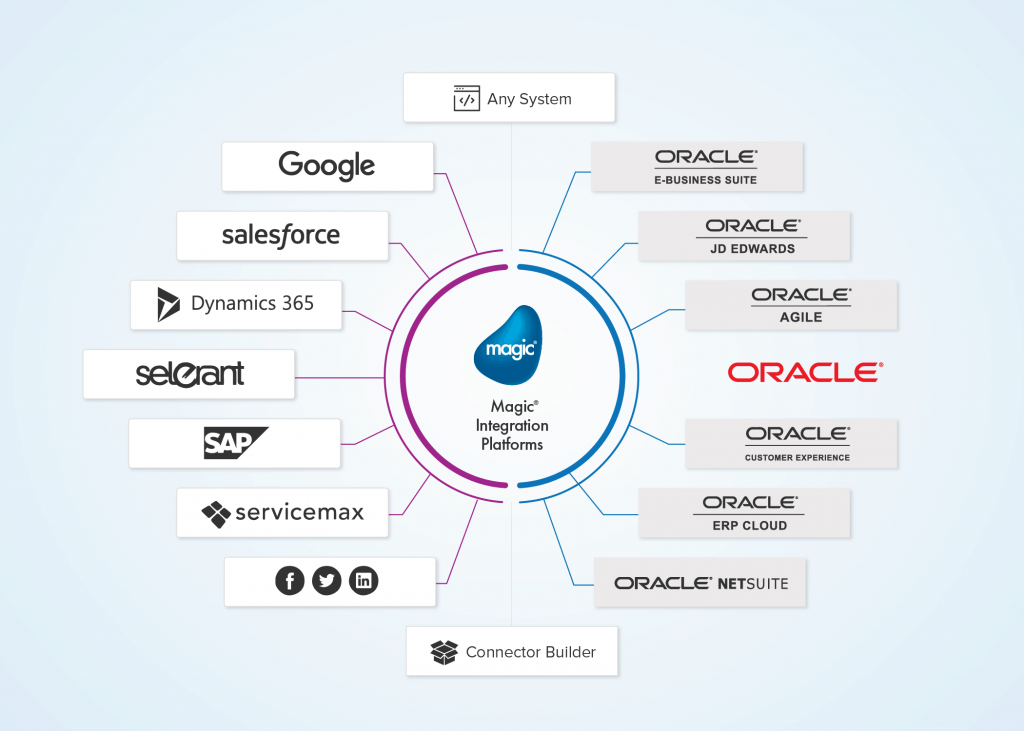 Magic's integration platforms are a perfect fit for system integration and process automation projects with Oracle systems.
Take care of business with Magic's Oracle E-Business Suite Integration.
which includes CRM, ERP, SCM, and HCM systems, can be extended even further.
Magic's visual drag, drop, and configure approach to business process integration allows you to automate and streamline business processes using SOA principles without programming or complex middleware.
Get the most from your IT investments
With integration to your backend systems, it becomes easier to create applications that enhance and extend capabilities as well as provide a simplified, common interface that orchestrates processes across business units, instances, and third-party applications.
Integral can also help with Integrated Business Intelligence that leverages your integrated Oracle E-Business Suite environment.
Featured Oracle E-Business Suite Integration Customer
"It is almost impossible for an ERP system to anticipate all of the emerging government regulations worldwide. A global company needs a way to adjust its business processes in an agile manner and with minimal impact on IT infrastructure."