Download this White Paper to find 5 tips for manufacturers post COVID-19.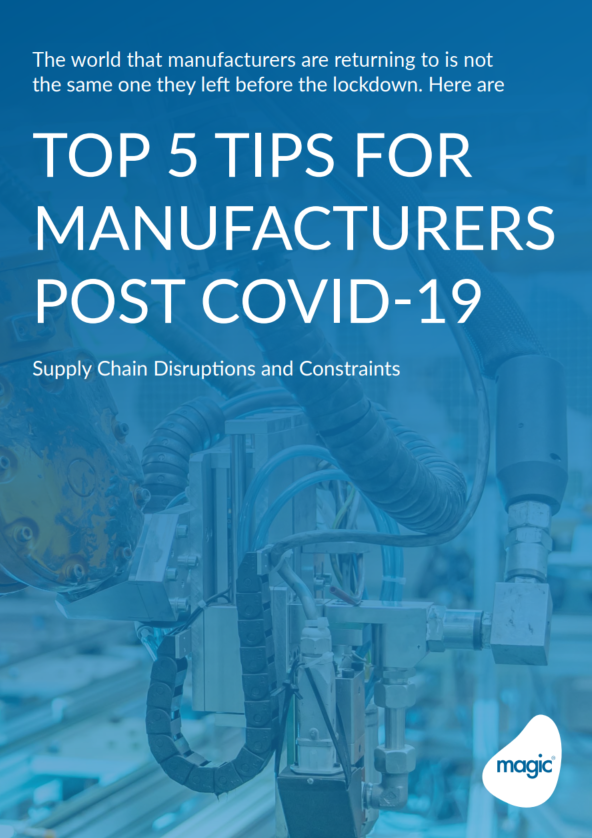 The world manufacturers are returning to, is not the same one they left.
Data driven manufacturers take pride in the accuracy of their production forecasts and analysis.
Unfortunately, the major changes to global supply chains from COVID-19 means that you can't rely on past projections anymore.
The fact is that experience from previous years for calculating production and inventory will not be applicable in 2020 and 2021.
How is a manufacturer to navigate potential solutions and pick the best one for their factory?
In Magic's new white paper, "Top 5 Tips for Manufacturers Post COVID-19", they break down the key factors manufacturers should consider as they go back to work, including: