Download this White Paper to find out how Microsoft Dynamics CRM will boost your competitive edge so businesses can interact with your business.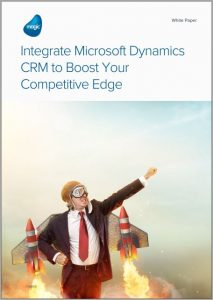 Your CRM systems need to reflect the multitude of ways that businesses interact with your company as well as the ways that you internally create information that relates to your customers.
Microsoft provides a solution for integrating Dynamics CRM and its ERP systems, including Dynamics NAV, Dynamics AX and Dynamics GP. back-offices in the Dynamics line of products, including Dynamics GP, Dynamics AX and Dynamics NAV.
The solution provides pre-built mappings for common entities, such as accounts and opportunities.