Download this White Paper to find out how to overcome todays challenging business environment and to meet business needs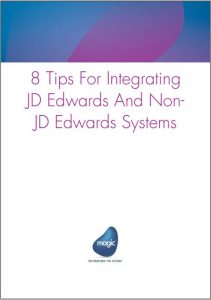 In today's challenging business environment, IT has to react quickly to changing business needs.
More often than not, this will invariably necessitates adding additional applications to meet those needs as quickly and efficiently as possible. Whether in-house or cloud based the term used for this approach is:
"Best-of- Breed."
Many enterprises now use JD Edwards Solutions with other on-premise and on-demand applications such as CRM systems (e.g. Salesforce.com or Microsoft Dynamics CRM), adding customer portals (with for example Microsoft SharePoint) or other applications to meet specific business needs.