Topicus Signs a 2.3 Million License Agreement With Magic Software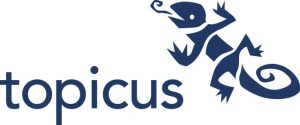 Deal dramatically broadens capabilities of europort+, Topicus' core financial wealth management platform, by leveraging Magic's solutions.
Magic Software announced that Topicus Finance B.V., a provider of innovative, pay-as-you-go, cloud-based banking software, has signed a $2.3 million, five-year term license agreement for the use of its Magic xpa Application Platform and Magic xpi Integration Platform.
Magic xpa has been a core application platform in the development of EuroPort+, the Netherlands' leading banking platform for wealth management, which Topicus acquired with its purchase of Able B.V. in 2017. EuroPort+ securely processes millions of accounts and investment portfolios and savings accounts, and the processing of hundreds of thousands of transactions per hour.
Topicus will continue to use the newest versions of Magic xpa Application Platform in EuroPort+ to extend its cloud application, as well as pursue new opportunities to leverage Magic xpi Integration Platform.
The contract also includes an agreement to jointly promote and offer Topicus financial solutions worldwide.
"Magic xpa has been successfully used by our subsidiary, Able, for many years, and we are excited to leverage the platform's capabilities for other Topicus applications. We're also looking forward to benefiting from Magic xpi Integration Platform in support of our organization's global business plan,"
"We are pleased to have been chosen to help facilitate the enhancement and expansion of Topicus' offerings across the globe, thanks to our long term relationship with Able. This multi-year contract is further evidence to our customers' ongoing satisfaction with our easy-to-use products that help organizations meet their digital transformation objectives,"
Originally Posted by Magic Software – https://www.magicsoftware.com/press-release/topicus-signs-a-2-3-million-five-year-term-license-agreement-with-magic-software/