Kawau Tree Planting and Reforestation Project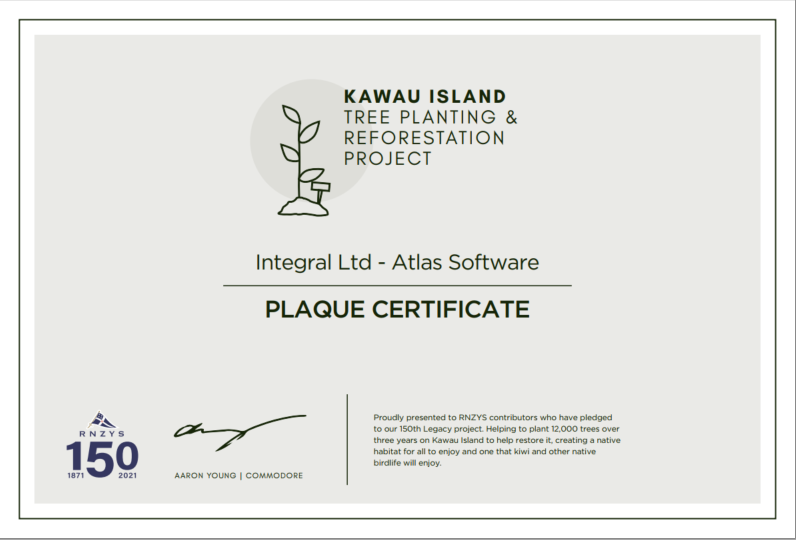 Kawau Tree Planting and Reforestation Project
Here at Integral, we are proud to say we support the Kawau Tree Planting and Reforestation Project.
The Kawau Tree Planting and Reforestation Project is something they have put a lot of planning and effort into, the RNZYS site is located within Bon Accord Harbour, Kawau Island. It is the southwestern headland of Smelting House Bay, immediately adjacent to the historic copper smelting site.
In Year One
The aim is to garner around 5,000 native plants, including specimen trees planted around the edges to give the project an early spark, as well as smaller ground cover species to improve the landscape.
They are also proposing a nursery that can hold those plants that they do not manage to plant. A nursery is also a good way to propagate plants for ongoing years, grown from seeds naturally collected on the island.
In the following years…
They plan to plant around 2,500 plants per year to cover the RNZYS property and the adjacent DOC land. The nursery will be used to source some of these, and some extra plants would also be brought in.