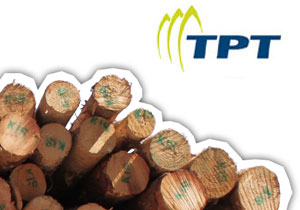 TPT Forests is a large international log exporter with offices in New Zealand, United States of America, Korea and China, with representatives in Australia, India and the Middle East.
The planning and scheduling for truck and rail delivery across multiple ports in order to load vessels that supply TPT's customers is a complex process. TPT Forests approached Integral in 2010 with the objective of streamlining and increasing the efficiency of the current planning and scheduling tools whilst ensuring data integrity was maintained.
To manage changes in demand, log supply, vessel timing and capacity within the port network requires a system capable of linking all factors together efficiently and accurately.
Integral designed for TPT a relational database with software processes to manage the complex data relationships between multiple client log deliveries, port inventory and vessel arrival adjustments with customer demand. A new presentation layer was also created using database queries to ensure data integrity and tailored reporting.
The new software application and relational database provides an efficient and secure data processing environment, fast analysis of changing schedule scenarios and maintains the presentation of information in formats familiar to users.
The software application developed by Integral is allowing TPT to save time across our planning & scheduling processes.
– Hamish McClean – Production Planning Manager, TPT Forests Limited.