Integral has joined Youtube!
We have been working on creating a youtube account, it is now live!
We will post all webinars, tutorials, information about our applications and more, so stay connected by subscribing to our channel.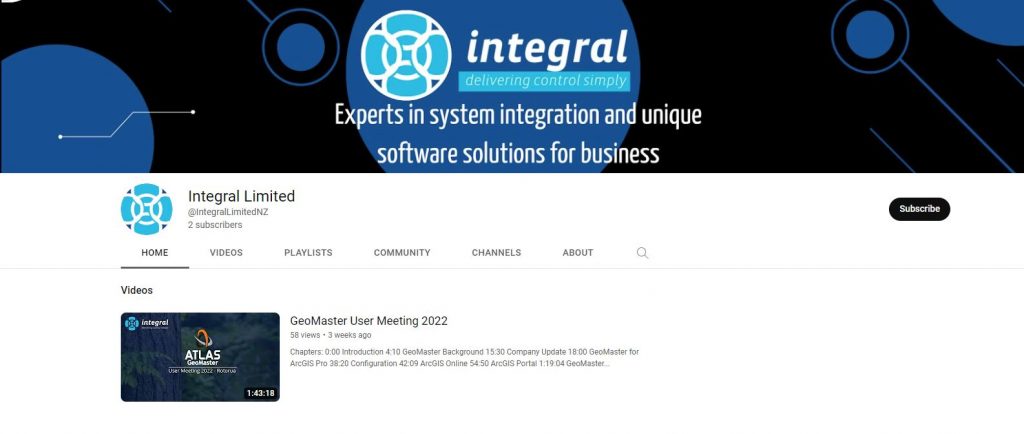 Check out our most recent video:
Integral hosted the GeoMaster User Meeting 2022 at Toi-ohomai Rotorua allowing people to stream in via Zoom Webinar.
Talking about new things coming to Geomaster and an update on what we have been up to over 2022.