Help! My System Feels All Wrong… Is It My Fault?
Help! My field service software is hard to use and feels all wrong. Is that my fault or theirs?
If you're having problems with a newly installed field service system, and are questioning whether it's right for you, then we'd recommend reading this simple guide by myFLO Director, Michael Stornelli. This guide will help you to know if the system you have is what you really need.
Key Points Include:
Michael explains why it is so important to get the right system and how this will take you to the next level.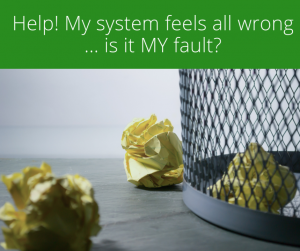 "A purpose-built field service management system will see your company achieve new levels of productivity and efficiency. The purpose of every component of what you do will become clear. Instead of 'fixing' things, you can move to optimization."
An example of how creating the perfect system can make all the difference is explained by Michael the case of AllState Pest Control, a family-owned South Australian company. Before working with Michael Stornelli, the company was relying heavily on paper to get things done. In fact, they had employees whose sole jobs were photocopying and filing papers. But thanks to Michael's help and the implementation of myFLO, AllState Pest Control completely understand their business and their workflow.  The new system produced some very clear results. For example, technicians gained about an hour per day in productivity, which is serious money. If you wish to read some other Magic success stories click below.
Read the Full Guide, Find out more about MyFlo Or Contact Michael Stornelli Below :