GeoMaster's Growth Continues in Southern Hemisphere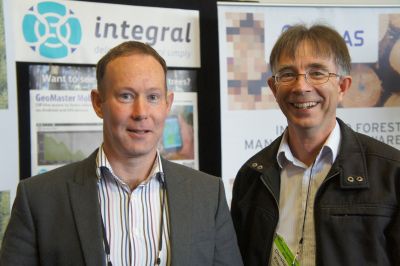 Atlas GeoMaster has been used extensively in the industry for forest management for over fifteen years.
As outlined recently to those involved in harvest planning, wood transport and logistics at the recent Wood Flow Optimisation technology series, new developments and features that have been added to the forward planning functions of the tool have resulted in significant time savings for forest managers.
The planned events component of GeoMaster can also be carried onto mobile devices, so managers in the field have instant access to all completed and planned activity for any stand while they are out and about.
Originally posted by Friday Offcuts – https://www.fridayoffcuts.com/index.cfm?id=695#6
Photo: James McEwan, Wenita Forest Products & Christian Pilaar, Atlas at the recent Wood Flow Optimisation event.