Magic Software a Key Ingredient for the Integration of Selerant's PLM Solution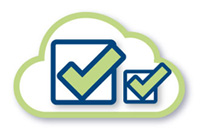 Leading Product life-cycle Management and Compliance Software Innovator, Selerant, standardises on Magic xpi Integration Platform as base for its integration offering.
Selerant, maker of the web-based Product Life-cycle Management (PLM) tool, DevEX, and related product development software, selected Magic xpi Integration Platform as the foundation of its core integration offering.
Formula-based manufacturers, such as food and pharmaceutical manufactures, rely on Selerant's DevEX PLM to expedite high-quality products to market in compliance with safety and regulatory standards. However, like virtually any IT system, Selerant provides its ultimate value not as an information silo, but when connected to other business applications. Magic's code-free drag and drop methodology, robust In-Memory Data Grid architecture, and large library of pre-built adaptors, along with its do-it-yourself Connector Builder, make it an ideal tool for virtually any application integration scenario.