Magic Software's IoT Integration Solution Powered by GigaSpaces InsightEdge
Magic xpi uses InsightEdge for Fast Data Streaming, Aggregation with Predictive Analytics Engines in Zero-Downtime Environment.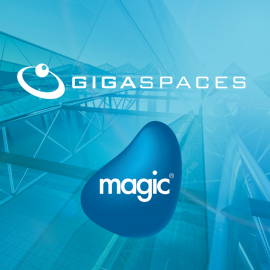 GigaSpaces, a provider of in-memory computing (IMC) technologies, is powering the IoT integration solutions for Magic Software Enterprises, a global provider of integration software and a broad range of software and IT Services.
Magic is utilising GigaSpaces' InsightEdge platform to turn data from sensors into real-time actionable insights as part of its integration solution, Magic xpi.
With 20.8B connected things expected to be in use worldwide by 2020, IoT offers huge potential for many industries including manufacturing, transportation, healthcare, security and more. Collecting, aggregating and analysing this massive amount of data is imperative for enterprises looking to act on real-time insights.
InsightEdge, a fast data in-memory computing platform that converges analytical and transactional workloads in a unified open-source based software stack, streams and transforms IoT sensor data, which is operationalized through Magic xpi's integration and intelligence engine.
Magic Software's IoT integration solution together with InsightEdge can be leveraged for many IoT scenarios, such as predictive maintenance, anomaly detection and service optimisation where telemetry is ingested, correlated and merged. The data is then transferred to Magic xpi as the orchestrator of the process for prediction and any additional required actions. The solution predicts equipment failure to ensure business continuity and optimised operations.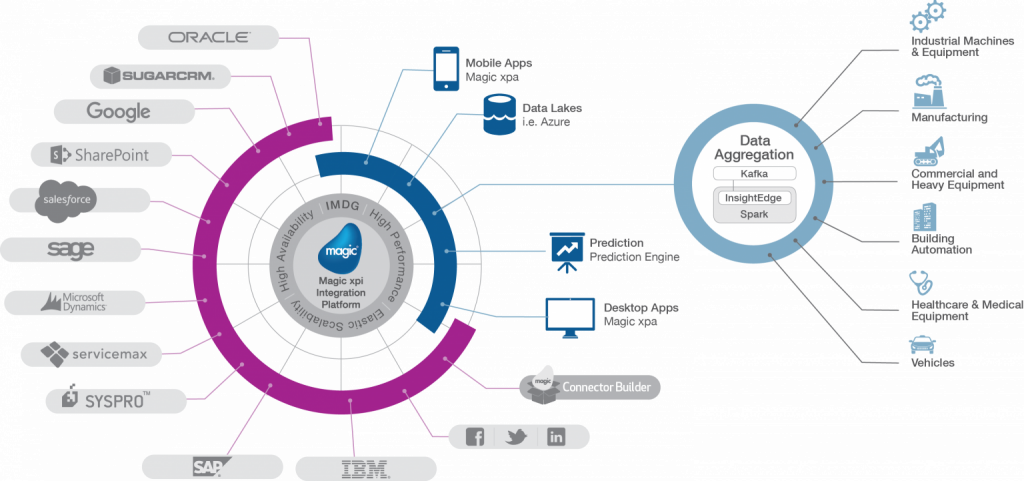 Webinar
GigaSpaces and Magic will be hosting a joint Webinar on July 26th to discuss Powering IoT Integration Solutions: Turning Data from Sensors into Real-time Actionable Insights.
In this webinar GigaSpaces' VP of Products and Strategy, Ali Hodroj and Magic Software Enterprises' VP of Innovations, Yuval Lavi will discuss how the InsightEdge Platform powers Magic's IoT integration solutions and how GigaSpaces enables Magic's customers to simplify and accelerate telemetry ingestion, as well as to gain full business value from IoT adoption.
Originally Posted by Magic Software – https://www.magicsoftware.com/press-release/magic-software-enterprises-iot-integration-solution-powered-by-gigaspaces-insightedge/