Toyota Improves Customer Experience at Service Centers with Mobile App Powered by Magic Software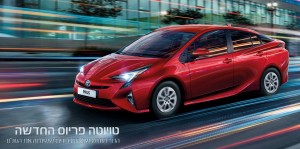 Magic Software is a global provider of mobile and cloud-enabled applications and business integration platforms.
Today they annouched that Union Motors, the official importer of Toyota vehicles in Israel (Toyota Israel), has deployed an iPad app powered by Magic xpa Application Platform to speed the customer intake at service centers around the country.
The app streamlines the process of receiving customer vehicles coming to Toyota garages for service. The new application is deployed on more than 100 iPad devices in over 30 service centres across the country. It allows teams to quickly collect and access all data on the vehicles arriving for service. Customers obtain and sign for service estimates on the spot without even having to enter the building. The new process is significantly shorter than in the past, allowing the garage team to work more efficiently and significantly improves the customer experience.