Coca-Cola Gets Integrated with Magic xpi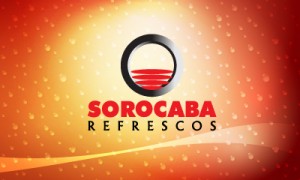 Magic xpi manages exchange of information regarding over 200 million litres per year between Coca-Cola company's PC-Factory MES and SAP R3 systems.
Sorocaba Refrescos, part of Coca-Cola Brazil System, has implemented PC-Factory MES (Manufacturing Execution System) to automate its production processes. Part of the company's requirements was the integrated exchange of information on the factory floor with SAP R3 in real time.
Magic xpi Integration Platform was chosen to automate the data transfer between SAP R3 and PC-Factory MES. Magic xpi offers a certified SAP adapter that provides a friendly, low-maintenance interface that guarantees the communication quality between both management applications.
Five production lines and over 1,000 people are involved in the manufacturing process, which had its efficiency increased due to the management provided by PC-Factory MES. While SAP R3 gathers the batches and items received for production, as well as the orders released with itinerary and material lists, PC-Factory MES controls item transfers between warehouses and the amount of raw materials and packaging used in the production line for each beverage produced.
PC-Factory MES also controls stops in the production lines, monitors OEE (Overall Equipment Effectiveness), and opens maintenance orders in real time.
The integrated environment provides increased control over the annual production of 200 million litres of beverages that supply 60 cities in the São Paulo region with products from The Coca-Cola Company and beers from Heineken Brazil.
The integration has also automated and accelerated reporting for the entire production process, facilitating greater control and improving decision-making.
Information quality and greater production visibility
A proper integration environment offers the ability to identify problems hampering communication between systems. Inconsistent data can cause conflicts in communication. The friendlier and smarter the interface, the greater the success of the project will be.
We have several people mapping and analysing information, but it was only with the improved data quality and timeliness with Magic xpi that the analysis process became reliable and trusted. The data are closer reflection of reality and available faster, allowing us to adjust production in real time. With the PC-Factory MES – SAP R3 integration performed with Magic, manual information transactions between the systems were reduced. As a result of this automation, productivity has been enhanced.
Today our team is able to focus on analysis rather than the operation itself. Planning is better in all stages of production,
Concludes the CIO of Coca-Cola Sorocaba.
Originally Posted by Magic Software – http://blog.magicsoftware.com/2016/06/coca-cola-sorocaba-gets-integrated-with.html