5 Must Have Digital Experiences For Your Customers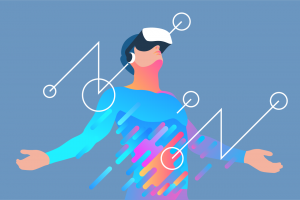 Since Consumers have endless opportunities to shop online, they have the luxury to be extremely demanding.
They want to be pampered. If a page takes too long to load, or if they can't see if their item is available in a local store, they can simply abandon their shopping cart. They expect to have all the data they need at their fingertips so that they have the power to choose.
The following tips will help transform your website visitors into loyal customers:
1. Share your data
Today customers want to find information about their orders themselves without calling a call center. In Forrester's "2017 Customer Service Trends: Operations Become Smarter and More Strategic" report, Kate Leggett predicts that companies will focus on enhancing self-service. Customers want the convenience of seeing the latest discounts, product availability, and the status of their order online. If an order includes several different line items, customers will also want to know the status of each one. For example, if a customer orders a fishing rod, fishing line, lures, and a tackle box, everything needs to be tracked and coordinated so that the customer can decide if it's possible to include everything in one gift package. When it comes to information available online, you can't have enough. The more you share the better.
3. Website for one
Customers also want the convenience of customer-specific catalogs and pricing. To achieve a 360-degree perspective of the customer, several inputs need to be considered, including previous in-store and online purchases and returns, reviews, click views and shares on the website, comments using social media as well as conversations with call center agents. This service can go beyond product recommendations to tailored visual merchandising and in-store screen displays.
2. Online and in-store in sync
Customers want to shop online but often they also want to visit the store to see the products for themselves. If the product they saw online is not in the store—or if it looks different from what they saw on the website—you can lose the sale. Make sure that the website includes reliable information about in-store product availability. Customers also want the flexibility to pick up their online purchases at stores, so providing recommendations to where the products can be sent, when they will arrive, the exact location, opening hours, etc., will add value to the online shopping experience.
4. Slick clicks
A quick loading time of your website is vital, even when it requires collecting data from various databases internally and externally. It's important to predict with a certain level of accuracy the amount of processing power you will need to manage the highest volume of transactions during the busiest time of the year. One of the worst nightmares for retailers is a poor user experience that can sabotage online orders. Heavy transaction loads can lead to slow processing, making customers abandon their shopping carts. It's highly advisable to optimize images and compress your website, and make sure you have a data infrastructure that can scale up quickly as the order volume grows and can also accommodate bursts of holiday traffic.
5. Window shopping on a small screen
Smartphones have become the main touch-point with businesses and for some retailers, mobile is already a huge factor. Today, consumers often begin their hunt for a new product by researching on their mobile devices. For example, during the 2017 holiday season, U.S. Polo Assn. reported that mobile phones drove the majority of their site's traffic. Forrester predicts that by 2021, consumers will spend $152 billion directly on mobile phones, or almost 24 percent of total online sales, and that mobile phones will be a contributing factor in offline sales that will reach $1.4 trillion within the next five years.
A key step to a data driven customer journey is gathering and presenting accurate data to website visitors. Successful data integration can be instrumental in providing shoppers with real-time access to the information that will help turn them into loyal customers. Online shoppers are choosy and the competition is only a click away, so investing in awesome shopping experiences is the only way to keep them satisfied.
Originally Posted by Customer Think – https://customerthink.com/5-must-have-digital-experiences-for-your-customers/