Top Operational Challenges For Midsize Manufacturers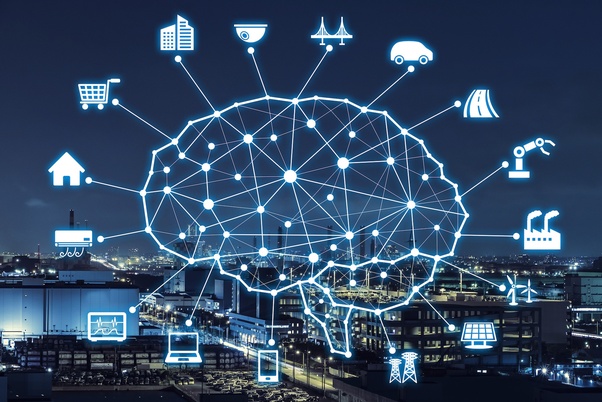 In manufacturing, people, processes, and machines ideally team up to produce the best possible product. To make this work, to ensure an unbroken supply chain and the smooth, effective production of a consistently high quality, senior managers need reliable data from every level and every department in the company.
But this is not an easy task.
Managers work long hours and there never seems to be enough time to get everything done, even when operations are running smoothly. And of course, they seldom run smoothly at all times. Chronic problems which are temporarily patched but never really solved plague operations over and over again. Unexpected, new problems often cause prolonged slowdowns or stops while the source of the problem is located and fixed.
Over our many years working with hundreds of manufacturers globally, we've identified 5 key challenges that continue to surface, these are:
Top 5 Operational Challenges Facing Midsize Manufacturer's.
In our experience, the top five operational challenges facing midsize manufacturers, which can challenge even the most experienced managers, are:
1. Firefighting
If not dealt with promptly, even a minor problem can morph into a major disaster. Management needs to deal quickly and effectively with unexpected and disruptive events which threaten operations, such as unwanted supply shortages or surpluses, backlogs, machine or system breakdowns and lack of spare parts, insufficient data or inadequate communication.
Even something ostensibly minor as a flat tire on a forklift, for example, can lead to major disruption. If the tire can't be fixed, the forklift goes out of service, the supply of raw materials to the machines is interrupted, production slows down, and inventory and WIP pile up.
Managers need to deal with all these problems on the spot but might not have the information necessary to do so efficiently, wasting both time and money. And when they're spending large amounts of time putting out fires, they simply don't have the time to focus on long-term strategy. Both repetitive and one-time disruptions may be symptoms of deeper problems; lack of data visibility, lack of system connectivity, lack of control, and lack of actionable real-time data.
2. Lack Of Visibility
A recent article on Inc.com points out: "Tracking and capturing the right information in a timely fashion and then communicating that info effectively throughout your whole organization is crucial". When data is siloed in an inaccessible, offline repository, it is invisible and doesn't do anyone any good. Static, unintegrated systems which can't talk to each other keep crucial data away from the eyes of those who need it most, reducing their ability to monitor processes, forestall problems or notify others of disruptive events as they occur. Invisible data silos, like cold-war missile silos, should be a thing of the past. In order to keep operations running smoothly, managers need visible, accurate, real-time data, from multiple sources.
3. Lack Of Connectivity
A common complaint in the manufacturing industry is lack of communication on the factory floor or between departments. In many cases, systems aren't designed to communicate with one another, so lack of communication, like lack of visibility, comes from lack of connectivity.
Without real-time connectivity, data from CRM, ERP, SCM, and PLM systems isn't effectively integrated or analyzed and isn't available to managers. This results in longer machine downtime, breakdowns in the supply chain, and missed deadlines. That means less product manufactured and sold, and less revenue. Unless systems can communicate freely and supply accurate, integrated, real-time information to those who need it, managers don't have access to the information necessary to control processes and keep operations running smoothly.
4. Lack Of Control
"You can't control what you can't see". When data is locked in inaccessible silos and systems aren't integrated, managers don't know what's going on, they lose control of the systems for which they're responsible, decision making is reactive instead of proactive, and OEE declines.
However, managers can control what they can see. A system which provides complete visibility of information from every area of the factory helps decision makers regain control of their factory. It can also help managers implement measures to streamline every step of operations, optimize management and OEE, and reduce costs and downtime.
5. Lack Of Actionable Information
Just as you can't control what you can't see, you can't manage what you can't measure. To be of any use, measurement needs to be accurate. To be accurate, it must take into account as many parameters from as many reliable sources as possible.
Measurement is a means to an end, not an end in itself. Measurement should be actionable and designed specifically for the purpose of informing decisions or actions, and of guiding long-term strategies. Decision makers don't have time to spend on collating or interpreting data from multiple sources. Only information which is readily accessible and readily understood by decision makers is "actionable". With actionable information at a decision maker's disposal, decision making goes from being guesswork to being data-driven, giving better control over events, and laying a solid foundation for long-term management.
See, Measure, Control, Manage
"To become part of the Fourth Industrial Revolution, you need to implement an intelligent system that helps manufacturers solve not only ongoing problems faster, but also tackles new issues they wouldn't otherwise be able to address."
In Industry 4.0, state-of-the-art management for mid-sized manufacturers entails making decisions based on integrated, accurate, and easily accessible information. Having such information enables managers to anticipate and forestall operational stops and slowdowns, as well as institute strategies driven by solid data, rather than by guesswork.
Decision makers need to have integrated, accurate, timely and easily accessible information in order to make the decisions necessary to prevent or remedy problems in their factory.