Magic Software Launches: Global Integration Channel Partner Program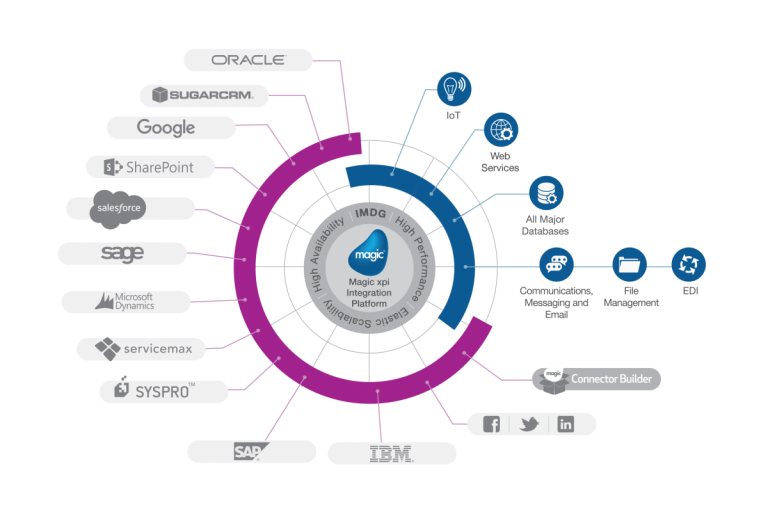 New structure and key appointment addresses the growing integration opportunity due to digital transformation, the move to the cloud and the deployment of IoT Solutions.
Magic Software announced the creation of a new business unit for managing global integration channel partners with a focus on rapid growth. A new executive appointment and a three-tiered structure will enable the Magic Integration Partner Program to scale up quickly to address the rapidly growing integration opportunity as a result of digital transformation, the move to the cloud and the deployment of IoT solutions.
The worldwide application integration and middleware (AIM) software market continues to grow faster than the overall infrastructure software market, with revenue on pace to surpass $27 billion in 2017, an increase of 7 percent from 2016, according to Gartner, Inc.* The Magic xpi Integration Platform acts as middleware to enable data to be shared seamlessly between eCommerce, CRM, ERP, and back-end financial and manufacturing systems to improve operational efficiency and the customer experience and support data-driven projects, such as digital transformation.
The new program includes three tiers (Explorer, Gold, and Platinum) to enable partners to select the type of relationship that best matches their business model with an opportunity to select a high level of engagement, commitment and benefits to strengthen their strategy for long-term growth. The Magic Integration Partner Program is actively recruiting independent software vendors, OEM partners, system integrators, value added distributors, value added resellers, and consulting companies.
Andrew Taylor, CEO of Integral Limited, the Australian and New Zealand distributor of Magic Software solutions, says the new program is an exciting prospect for partners and will provide his company with greater opportunity in local markets.
Taylor also says the program will allow his company to provide add-on benefits to its customers.
Key elements of the Magic Integration Partner Program Include:
Stephan Romeder, with over 20 years of management experience at Magic Software has been appointed VP of Global Business Development, to foster strategic global partnerships to expand Magic's reach in the integration market.
Originally Posted by Magic Software – https://www.magicsoftware.com/press-release/magic-software-launches-global-integration-channel-partner-program-to-scale-up-for-rapid-growth/