Digital Transformation Requires A Re-Think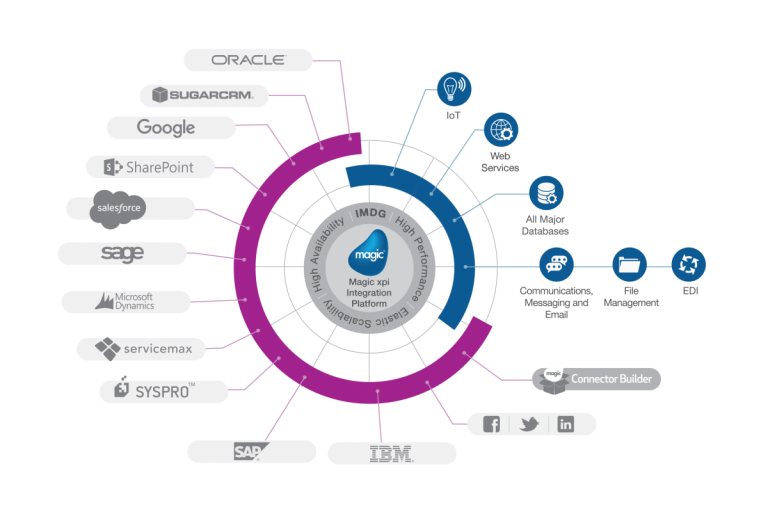 Most organizations are investing in Digital Transformation in order to create a more adaptive and innovative environment to serve their customers.
The major focus seems to be adopting newer technologies including cloud initiatives.
However, simply investing in new technologies like cloud CRM or ERP is not digital transformation. In fact, the focus should never be on the systems as the end-game. Even a new CRM is a silo until data is shared and becomes relevant useful information.
The good news is most organisations are aware of this and plan to integrate data between systems.
The bad news is many of these integration projects fail because organisations continue to invest in legacy integration practices like point to point (P2P) and Extract, Transform, Load (ETL)
Here are some tips on making sure you get the very best out of your systems and even modernize the capability of your legacy systems (without necessarily replacing them!)
Focus on the end-game
Ensure any decisions on technology are business-led and process driven. Adopting the latest tech is only a partial answer as every system is an island until integrated.
Pull down those walls
A successful DX strategy MUST include a major focus on breaking down those silos. Traditional integration strategies like P2P and ETL are too heavily focused on data connectivity which means your IT team are involved in pervasive integrations that are tightly coupled and intrinsically opposed to what you are trying to achieve with DX. Silo bottlenecks become an obstacle to innovation especially when you have a combination of cloud, on-premise and mobile systems you want to connect.
An integration platform based on a single skill set code-free visual approach provides the flexibility required to deliver on expectations. It means your IT team can focus on optimizing and improving actual business processes rather than trying to write lines of code in different languages for different systems.
Choosing an integration platform with certified connectors and the ability to connect to anything else without code means you can choose the technology best suited to your organisation's goals rather than what your IT team traditionally has liked.
Pulling down those walls via an integration platform enables you to have a single point of truth system and potentially save on licencing as information between systems can now be shared.
Take a bite size approach
Digital Transformation is not a Project. DX is a radical rethink on how to utilize technology in order to stay agile, efficient and best suited to customer demands. Every decision you make about your technology, your people and your customers should have one eye on now and one eye on the future. Taking a bite-size approach to integration means you can get quick wins delivering benefits sooner, while still being focused on the bigger picture.
Take a right-size approach
Choosing an integration platform with built-in scalability, DR/HA and with the ability to implement all of your integrations in-house without code, provides a much more cost-effective mechanism than waiting on a team of code-writers. Coding is simply a legacy approach to integration where the entire approach is integration focused rather than business process focused. ERP, CRM, WMS, e-Commerce, MES, IOT, Mobile… Writing Code for disparate systems is cumbersome, time-consuming and very costly. A visual code-free integration provides the necessary technology by connecting disparate software into a single, easy-to-use interface including legacy and emerging technologies that were developed using different methods and architectures.
If your DX Strategy does not include an Integration Platform designed to handle the future NOW, then talk to Chris Campbell at Integral.