Extend and Integrate JD Edwards

Company-Wide
By working with Magic xpi certified Oracle JD Edwards connector you can extend JD Edwards and integrate it across all of your organisational business process.
Flexible Oracle JD Edwards Integration
Flexible integration with multiple applications allows your Oracle JD Edwards ERP System to be integrated with applications such as CRM, Logistics, and HR systems and lets them respond to business events on demand.
Extend the power of JD Edwards
While your Oracle JD Edwards ERP System is excellent for what it was made to do, it doesn't manage all your business processes. By integrating your JD Edwards system with your other enterprise systems, not only can you take your JD Edwards system further, you can take your business further by providing a complete view of your business, increasing efficiency, improving forecasting and decision-making with real-time business intelligence, and enabling new innovative applications.
Magic's integration platforms are a perfect fit for system integration and process automation projects with Oracle systems.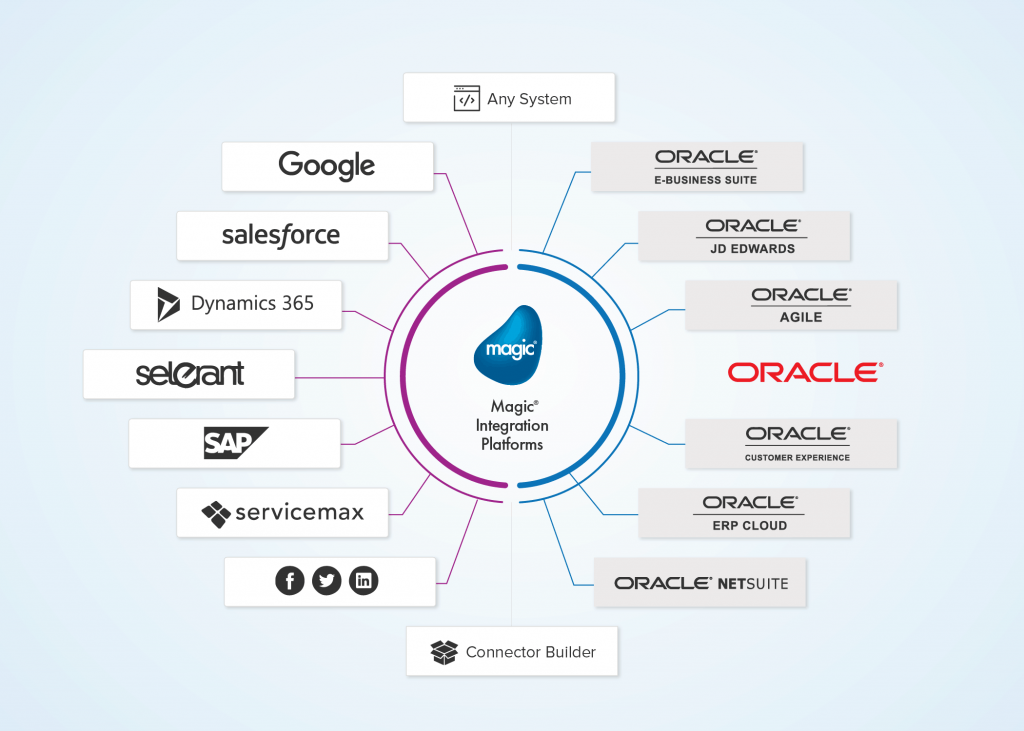 Featured Oracle JD Edwards Integration Customer
Koo Manufacturing used Magic's Oracle-validated JD Edwards EnterpriseOne Connector and Certified Salesforce connector to integrate it eCommerce and ERP Systems, including Oracle's JD Edwards EnterpriseOne, Onestop, and Saleforce Commerce Cloud (previously known as Demandware) to improve the flow of information and keep both systems up to date.