Hebrew University of Jerusalem Uses Magic to Provide Smartphone Apps for Students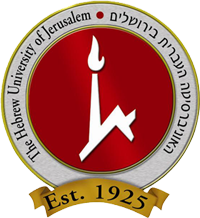 Thanks to Magic's Application Development Platform students at Hebrew University of Jerusalem can access personal information about grades, tuition, phone calendar, and academic and student services departments via their Android and iOS devices.
Hebrew University of Jerusalem and Magic's Application Development Platform
Magic Software Enterprises Ltd., a global provider of software platforms for enterprise mobility, cloud applications, and business integration, today announced that The Hebrew University of Jerusalem (HUJI) used Magic's Application Development Platform to create smart phone apps to provide its approximately 24,000 students with mobile access to their personal academic and administrative information.
The Hebrew University's Information Systems department developed the apps using the Magic xpa Application Platform for rapid cross-platform development. Magic xpa enabled The Hebrew University's IS team to leverage the same business logic to quickly and simultaneously develop native Android and iOS apps. Secure connectivity to the university's CRM system and databases provides users with access to their personal data, including tuition payments, grades, and exam schedules. The apps are available for download on Google Play and the Apple App Store. Tablet devices are also supported.
The internal development team is currently working on adding navigational functionality to make it easier for students to get to classes and exams. Read more here.
Talk to the team at Integral today to discuss if the Magic xpa Application Platform could be for just what your business needs.