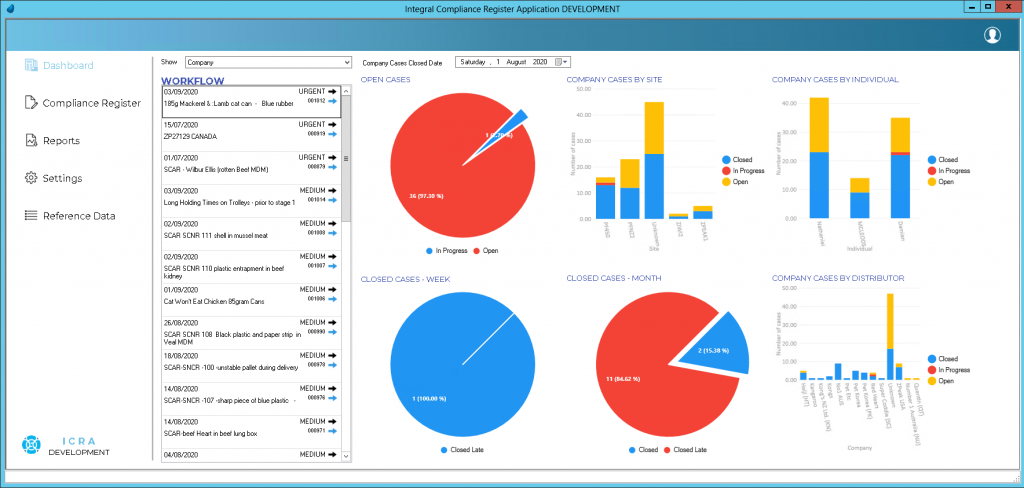 ICRA – Made by Integral
Integral Compliance Register Application
What is ICRA?
ICRA is an application created by Integral Limited to help manage compliance issues and corrective actions. Schedule, assign, coordinate, monitor, communicate and report as you deal with issues and tasks raised.
Example – Used in the food industry and other manufacturing processes to schedule internal audits, calibrations, maintenance and manage compliance issues.
Subscription and cloud-based application.
Why ICRA?
Respond rapidly to complaints and incidents that come across the service desk. With this incident management software you can easily manage customer issues and complaints.
ICRA is the ideal application for people currently managing compliance issues, policy violation, customer complaints and maintenance programs.

The process of solving problems just got a lot easier!
Some of our benefits but NOT all!
Sounds like something your business needs?
For more information on ICRA check out our website:
Other benefits and features include but are not limited to: