Announcing: Magic xpi 4.5 release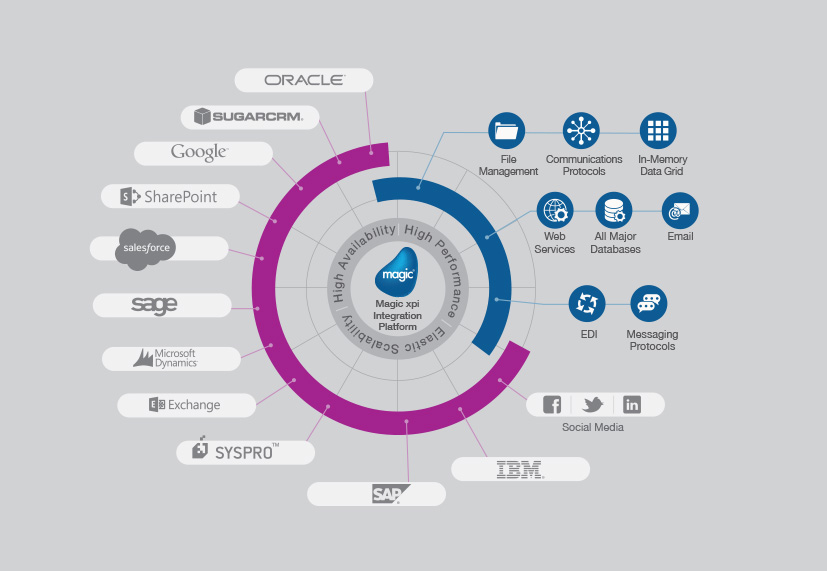 Magic Software has today announced its Magic xpi 4.5 release
This new release has been designed to make digital transformation and IoT projects easy. Magic xpi 4.5 includes a fresh Microsoft® Visual Studio®-based UI with enhanced productivity features, expanded out-of-the-box connectivity including an MQTT adapter, and a Connector Builder that lets users quickly build their own full-featured reusable connectors. The code-free, drag and drop Magic xpi Integration Platform, with over 100 pre-built connectors to leading applications and technologies, lets organisations leverage and mobilise existing IT systems to transform their businesses with innovative and efficient business processes.
Enhancements in the Magic xpi 4.5 release include:
The Magic xpi Integration Platform may also be used as part of Magic's End-to-End Enterprise Mobility Solution, which also includes Magic xpa Application Platform for rapid, mobile development, Magic Mobile Device Management and Magic Mobile Professional Services. Magic End-to-End Enterprise Mobility Solution provides organisations with a holistic and cost-effective solution for the rapid creation and deployment of secure, enterprise-grade mobile business apps.
Originally posted by Magic Software – https://www.magicsoftware.com/press-release/magic-software-enhances-integration-platform-to-facilitate-digital-transformation-and-iot-projects/