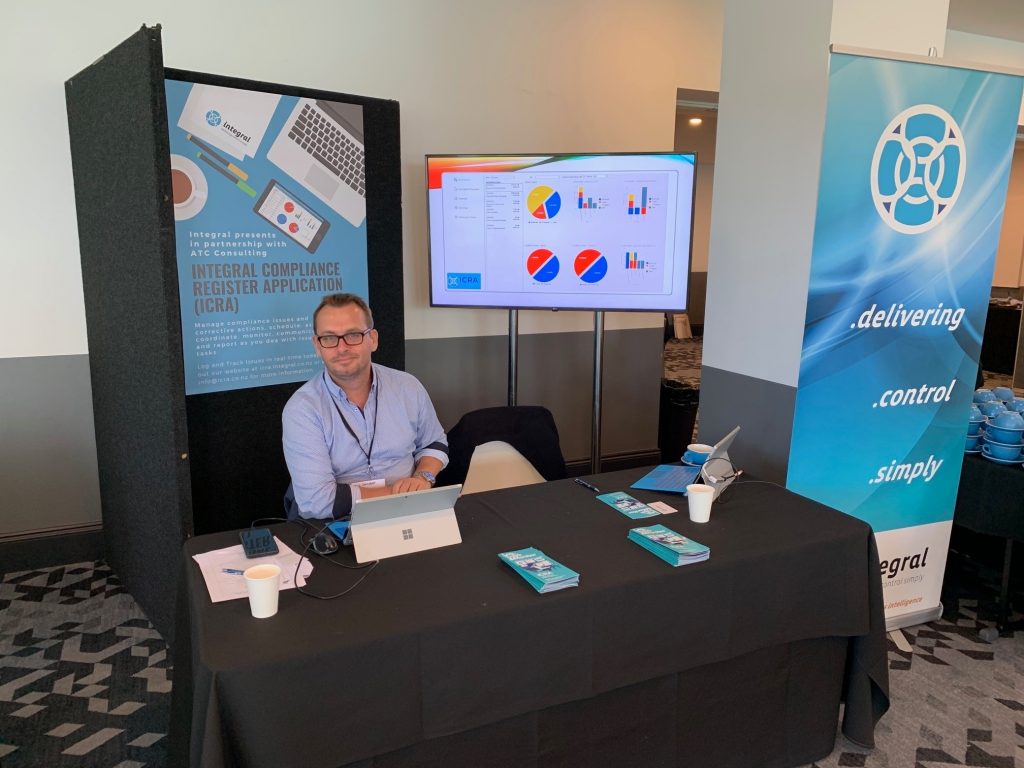 ICRA @ NZPFA Conference
Integral presents in partnership with ATC Consulting
Integral Compliance Register Application (ICRA)
On February 25th and 26th our CEO Andrew Taylor and Business Development Manager Chris Campbell went to Rydges Hotel, Queenstown to attend NZPFMA Conference to get the chance to show off our new application ICRA. The NZPFMA Conference is for Pet food manufacturers, distributors, suppliers, and others interested in helping out the Pet food business.
Over 150 delegates, suppliers, and representatives are together in gorgeous Queenstown to discuss challenges and issues in these Covid-19 times.
ICRA is an application created by Integral Limited to help manage compliance issues and corrective actions. You can schedule, assign, coordinate, monitor, communicate, and report as you deal with issues and tasks raised.
Why would the Pet Food Industry need ICRA ?
ICRA responds rapidly to complaints and incidents that come across the service desk. With this incident management software you can easily manage, track and monitor customer issues and complaints in real-time.
ICRA has a modern and easy-to-use interface with easy-to-read graphs and charts. It just ticks all the boxes for Pet food manufacturers. The process of solving problems just got a lot easier.
ICRA allows service people to trace products and batch issues, streamline audit preparation to reduce overall compliance costs, schedule and monitor workflow for company, site, and assignee and avoid missing those deadlines, and with easy reporting. Plus way more features are stated down below:
Features and Benefits of ICRA.
How to get ICRA
If this sounds like something your business would like to try out, please email icra@integral.co.nz or check out our website: