Magic xpi Integration Platform Wins the Integrate 2015 Award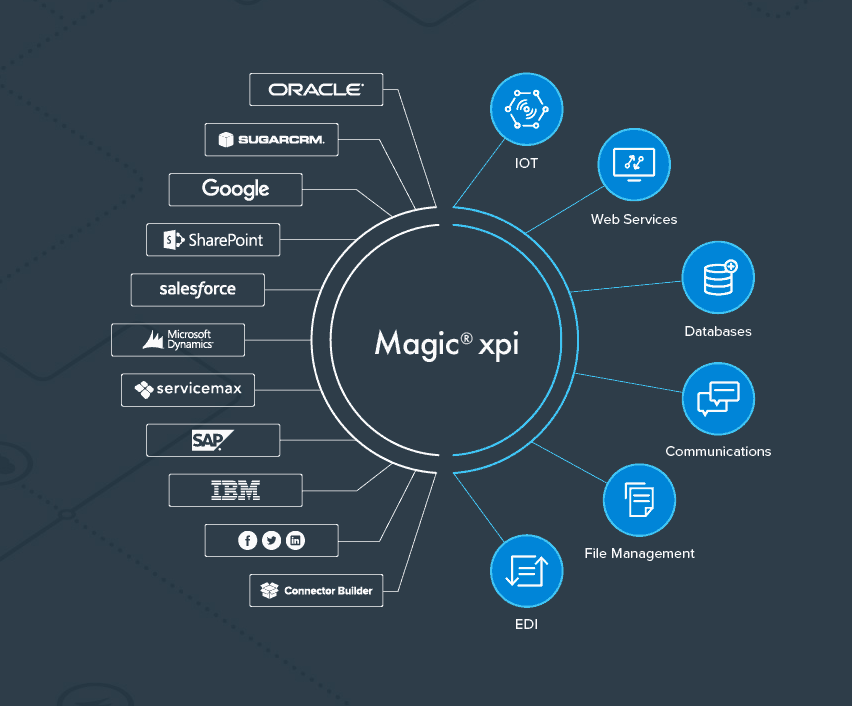 We're pleased to hear that Magic xpi Integration Platform has just been awarded the Integrate 2015 award in the category of Integration Middleware!
Congratulations to the hard-working Magic team !
What is Magic xpi?
Magic xpi is an integration platform that connects IT systems, enabling you to orchestrate data flows that support your business goals.
Designing the business processes that supports these goals is your business. Our business is to make it fast and easy.
Magic's metadata approach and unrivaled connectivity means we take care of all the difficult integration and optimization behind the scenes, allowing you to focus on building the most valuable business processes and applications to advance your business.