IT Essentials for Life Science System Integration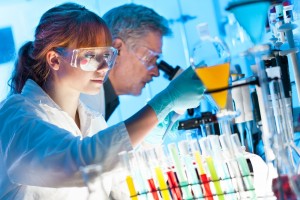 Innovation and growth are the hallmark of life sciences industry.
Companies of all sizes, from early-phase start-ups to Big Pharma must continuously collaborate to ensure quality, comply with regulations, and mitigate risks in each stage of the product development life cycle. Data and documentation from diverse systems including manufacturing, product life cycle, financial and customer data must be integrated and rationalized. In addition, this information needs to be shared in meaningful ways with internal and external stakeholders, including consumers, suppliers, collaborating organizations, and regulatory agencies.
Despite the impressive intentions of "Enterprise Resource Planning" (ERP), most life sciences companies today still only use ERP systems to manage accounting transactions. Product Lifecycle Management (PLM) systems have emerged to fill in one of the gaps that ERP systems leave behind: the need for a system that manages the complete product life cycle from idea, through research and development, prototyping, manufacturing and phase-out. Unfortunately, much of the information managed by ERP and PLM systems overlap and the systems don't share information easily.
Follow the link below to read more about the six key requirements for a future-proof systems integration platform that can help meet the demands of life science organizations: