Magic xpi Integration Platform Extended with Additional Connectors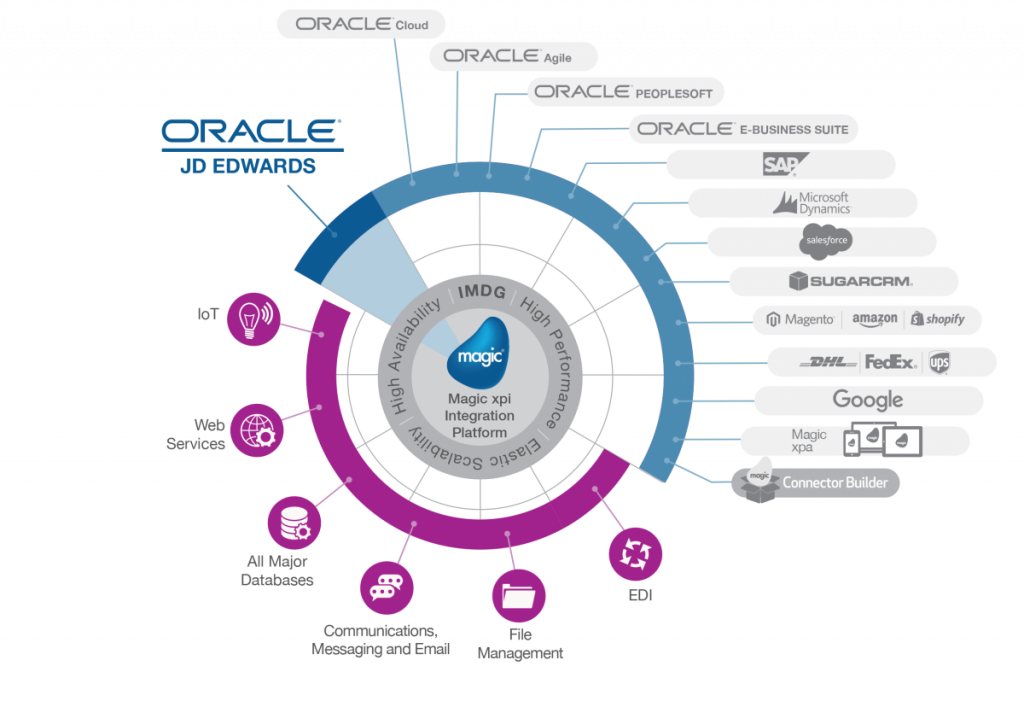 Magic xpi 4.6 includes: New Connectors for ServiceMax and OData, Updates to SAP Business One and Microsoft Dynamics CRM Connectors.
Magic Software Enterprises announced the availability of its Magic xpi 4.6 release, letting users do even more with its highly versatile and user friendly, code-free integration platform.
With over 100 pre-built connectors to leading applications and technologies, Magic xpi Integration Platform supports organisations on-premise, cloud and hybrid integration needs. Organisations gain the ease and flexibility to transform their businesses by connecting and mobilising any combination of legacy and cloud-based systems to create efficient and innovative business processes.
Enhancements in the Magic xpi 4.6 release include:
The Magic xpi Integration Platform may also be used as part of Magic's End-to-End Enterprise Mobility Solution, which also includes Magic xpa Application for rapid, low code development, Magic Mobile Device Management and Magic Mobile Professional Services. Magic End-to-End Enterprise Mobility Solution provides organisations with a holistic and cost-effective solution for the rapid creation and deployment of secure, enterprise-grade mobile apps.
Originally posted by Magic Software – https://www.magicsoftware.com/press-release/magic-software-extends-magic-xpi-integration-platform-with-additional-connectors/