Sweep Away the Snow with Magic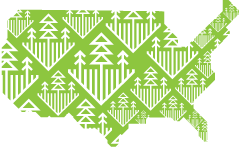 An American leader in facilities maintenance, Merit Service Solutions, has transformed the way it works with its local snow removal contractors by deploying a mobile app powered by Magic Software
The app leverages digital capabilities to increase operational efficiency, expedite billing and improve customer service. It enables hundreds of service providers across America to receive work orders, enter relevant information, and attach photos and customer signatures verifying job completion when relevant. By combining location information from Google Maps along with predictive, actual, and certified precipitation data from AccuWeather, service providers can quickly locate nearby customer sites and anticipated snowfall amounts.
Management can automatically see when providers have been to a service area, and billing data is automatically generated based on AccuWeather's certified data for the customer's geolocation.
Integration with Oracle's JD Edwards EnterpriseOne via the Magic xpi Integration Platform's optimized adapter keeps Merit's ERP system updated according to real-time service completion. The app also includes offline capabilities to make sure work can continue and no data is lost in cases of loss of Internet coverage.