Magic-Based Project Management App allows Construction Firm to reach new heights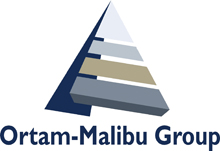 Leading Israeli construction firm, Ortam-Mailbu, specializing in the design, engineering and implementation of complex public, residential and infrastructure projects, deployed a new mobile project management app using the Magic xpa Application Platform.
The mobile app provides Ortam-Malibu with a centralized environment for managing projects and communicating with end customers. The app interfaces with the company's financial system and its customer database, and also enables the sending of automated messages to members of the project team and to owners and tenants.
It also lets field personnel and project coordinators follow a unified work procedure and monitor and update the project progress in real-time. They can also send immediate status updates and ongoing communications to customers through a direct messaging channel. The app increases transparency regarding schedules and deadlines, enhancing customer satisfaction and providing peace of mind while eliminating the need for the project team to respond to multiple distinct inquiries.
By enabling the quick mobilization of core business systems and processes, our unified technology stack provides enterprises with the shortest development cycle in the industry, as well as significant savings in money and manpower.
Originally Posted by Magic Software – http://blog.magicsoftware.com/2016/05/construction-firm-project-management-app.html