HarvestTECH 2017 – June 20-21, in Rotorua, New Zealand. Save the date!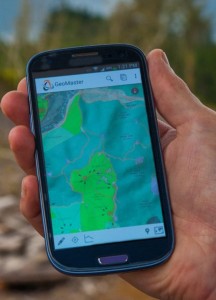 This year our ATLAS team will be presenting the latest and greatest innovations coming out of our ATLAS Forestry Product suite, with a focus on Geomaster Mobile.
The first inaugural harvesting event for local forestry contractors ran two years ago SOLD OUT! It was the largest gathering seen in New Zealand of forestry managers, forest owners, harvest planners and harvesting contractors in one place at one time. In addition to New Zealand contractors, a good contingent of North American and Australian contractors attended. This year our ATLAS Tech team will be presenting.
The focus for the 2015 event was on innovations around steep slope harvesting. Two years on, logging steeper terrain will again be covered in Rotorua in mid-June 2017. A lot has been done in this space by local engineers and contractors in the last two years. The 2017 programme though will be expanded to cover; new technologies and operating practices in small woodlot harvesting, harvest planning, advances in the mechanisation and automation of harvesting operations, issues around attracting the right people into the industry. Those attending will also get an insight into some truly innovative harvesting operations – from the air and from deep under water.
Don't miss out on this fantastic industry event. If you want to know more click the button below and we will hope to see you there!