Integral – Event Sponsor of ForestTech 2014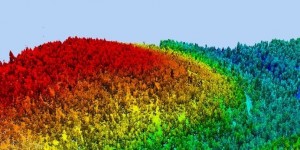 As an event sponsor of ForestTech 2014, Integral invites you to hear us speak or join us at our stand in Rotorua and Melbourne.
Foresttech showcases new developments in mobile applications, communications, remote sensing and cloud-based systems to improve forest planning, management and operations.
Since the first event ran in late 2007, the Forest Industry Engineering Association's (FIEA) ForestTECH series has firmly established itself as the principal technology event for showcasing new technologies for forest owners and technical foresters every year in Australasia.
ForestTECH 2014 will provide local forestry companies with a timely overview of data collection tools, systems for better managing and analysing this information and forestry apps that have been developed, are available, and are adding value to forestry companies around the world right now.
A lot has happened in forest technology in the last few years and Integral is proud to be leading the way. Integral's range of Atlas forestry management products particularly Atlas Geomaster Mobile, is creating a positive change in how workers can access their data offline, anytime, anywhere on their smartphone.