Magic xpi and xpa Used to Develop Blockchain Apps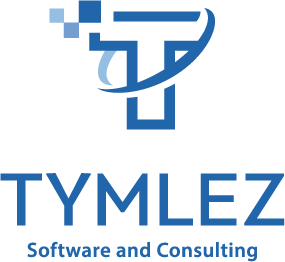 Tymlez and Magic Software Partner to Develop Blockchain Apps
Dutch Blockchain company Tymlez and Magic Software Benelux has agreed to cooperate and collaborate in developing complete automated Blockchain architectures for enterprises to explore other potential mutually-beneficial Blockchain-related scenarios.
While Blockchain is a revolutionary and disruptive technology, many businesses will start to adopt this technology gradually. Therefore, we intend to bring Blockchain applications which allow enterprises to leverage their existing backend systems. We have already seen that Magic's technology has the potential to provide the needed connectivity to make this happen.
We look forward to working together to bring Blockchain to the enterprise, with secured document sharing, IoT and GRC (Governance, Risk Management and Compliance), Michael Reh, CEO and Co-Founder of Tymlez. Under the terms of the agreement, Tymlez will use Magic's integration platform to connect its Blockchain management system to existing legacy enterprise environments.
Tymlez will also be able to employ Magic's multi-channel low code development platform to mobilise Blockchain information. Magic Software Benelux will be able to work and experiment with the Blockchain technology offered by Tymlez.
Tymlez Blockchain architecture provides a trusted environment which enables businesses to drastically speed up processes and reduce costs.
Tymlez  – delivers Blockchain based enterprise solutions. Its smart enterprise Blockchain architecture enables business owners to easily adopt disruptive technologies in their existing environment or use the software to become a disrupter themselves. The company does this in a variety of fields, such as but not limited to: (Micro) payments, Loyalty systems, Peer2Peer-transactions, IoT and Blockchain, Digital Asset and Digital Rights Management. With the Tymlez management system, end-users receive a highly scalable, multi-tenant, enterprise-grade smart contract enablement platform. Tymlez is headquartered in the Netherlands, with offices in Germany.
Magic Software Benelux – is part of Magic Software Enterprises (NASDAQ: MGIC), a global provider of enterprise-grade application development and business process integration software solutions and a vendor of a broad range of software and IT services. Magic software solutions are used by thousands of customers of all sizes to develop, deploy and integrate on-premise, mobile and cloud-based business applications quickly and cost effectively to improve operational efficiency and innovation, allowing customers to dramatically improve their business performance and return on investment. Magic Group's 1,000+ employees operate in more than 50 countries directly and through a network of over 3,000 partners including independent software vendors, system integrators, distributors, resellers, and consulting and OEM partners.