Magic Software Earns Microsoft Gold Certified Partner Status
Magic Software Enterprises announced it has achieved Microsoft Gold Competency status for Microsoft Azure.
Gold Competency is Microsoft's highest level of partner certification reserved for the top one percent of Microsoft elite partners worldwide who have demonstrated expertise and proven skills with a particular Microsoft technology or service.
Magic xpi Integration Platform, which maps data, automates business processes and connects apps, databases, APIs with built-in Microsoft connectors, and Magic xpc, a 100% cloud-native, microservices-based integration platform are available on the Microsoft AppSource app store and are listed on the Microsoft Azure Marketplace.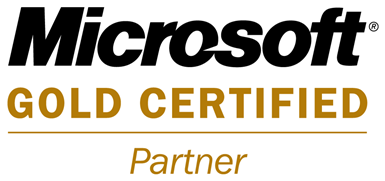 The earning of this premier partner certification further cements Magic Software's position as a Microsoft partner, which follows Magic Software's announcement earlier this year regarding its achieving Co-Sell Ready Status through the Microsoft One Commercial Partner (OCP) Program. The OCP program enables Magic Software reps to collaborate with Microsoft field sales teams worldwide on targeted customer data integration opportunities and related account planning activities.
"Our Gold partner status combined with our co-sell agreement increases our ability to provide seamless cloud-based data sharing throughout the organization, which is the basis for improved efficiency and productivity, and is also critical for digital transformation,"
To achieve Gold Competency, businesses must submit customer references that demonstrate successful projects, meet a performance commitment, and pass technology and sales assessments. With this Gold partner status, Magic is now eligible for Microsoft Azure deployment planning services, Azure sponsored credit, direct partner support, and access to the cloud platform roadmap. This expands the capabilities of Magic's integration platforms to improve the efficiency of end-to-end business processes, while extending the capabilities of leading ERP, CRM, finance, and other enterprise systems.
Originally posted by Magic Software – https://www.magicsoftware.com/press-release/magic-software-earns-microsoft-gold-certified-partner-status/