Magic xpa's new Upgrade: Fastest and Best Ever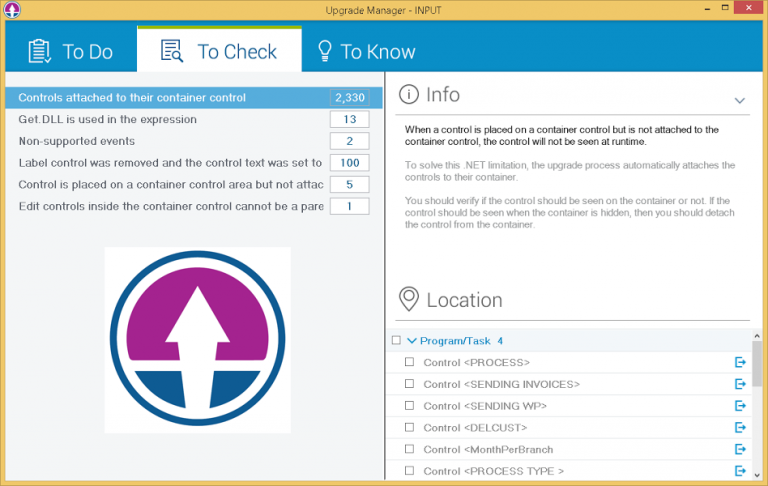 Magic xpa 3.1 provides all the features you need while the new Upgrade Manager provides a smooth, quick automated process.
The Upgrade Manager instantly converts your application and tells you what actions you need to take. With an intuitive and friendly interface, upgrading has never been easier.
Here's what some of Magic Software's beta customers said after testing the Upgrade Manager:
In today's digital world, your enterprise apps must keep up with changing business processes and user expectations. You need an easy way to bring your older apps into the modern age. So, if you've been hesitant to upgrade until now, fear no more.